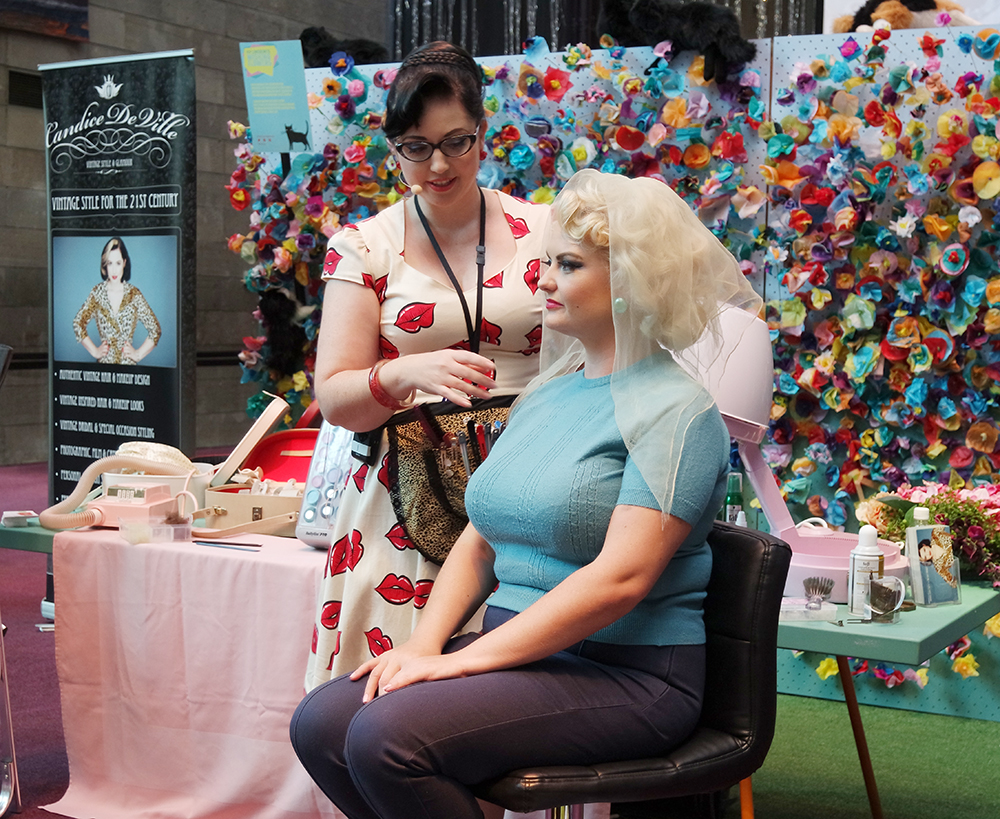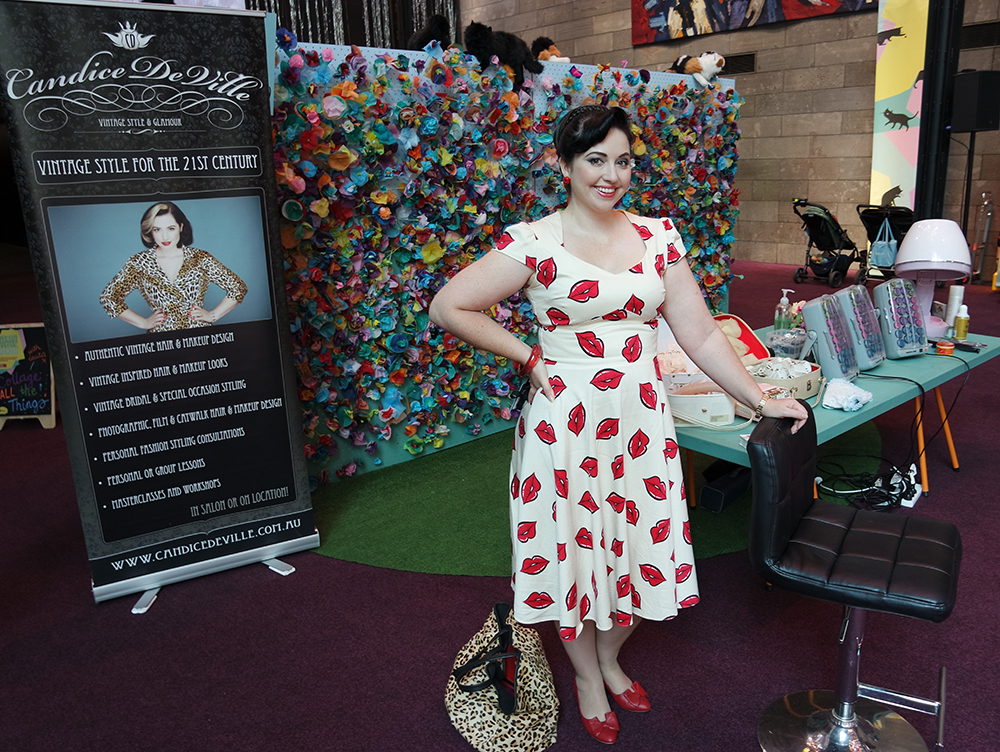 Bouffants, beehives, curls, waves and more hairspray than Viva Las Vegas! … but right here in Melbourne?
Yes, that sums up our Iconic 1960s Hairstyles Event at the National Gallery of Victoria. Part of the NGV Kids Summer Festival and stunning Warhol/WeiWei exhibition, the Australia Day styling demonstration was a raging success.
Who knew that watching '60s hairstyles come to life could keep so many kids enraptured for three full hours? (Parents and babysitters, take note!)
Under the colourful stained glass ceiling of the Great Hall, our models Susanne, Eva and Meik had their tresses transformed into towering recreations from the Swinging Sixties, as you can see in the photos and video below.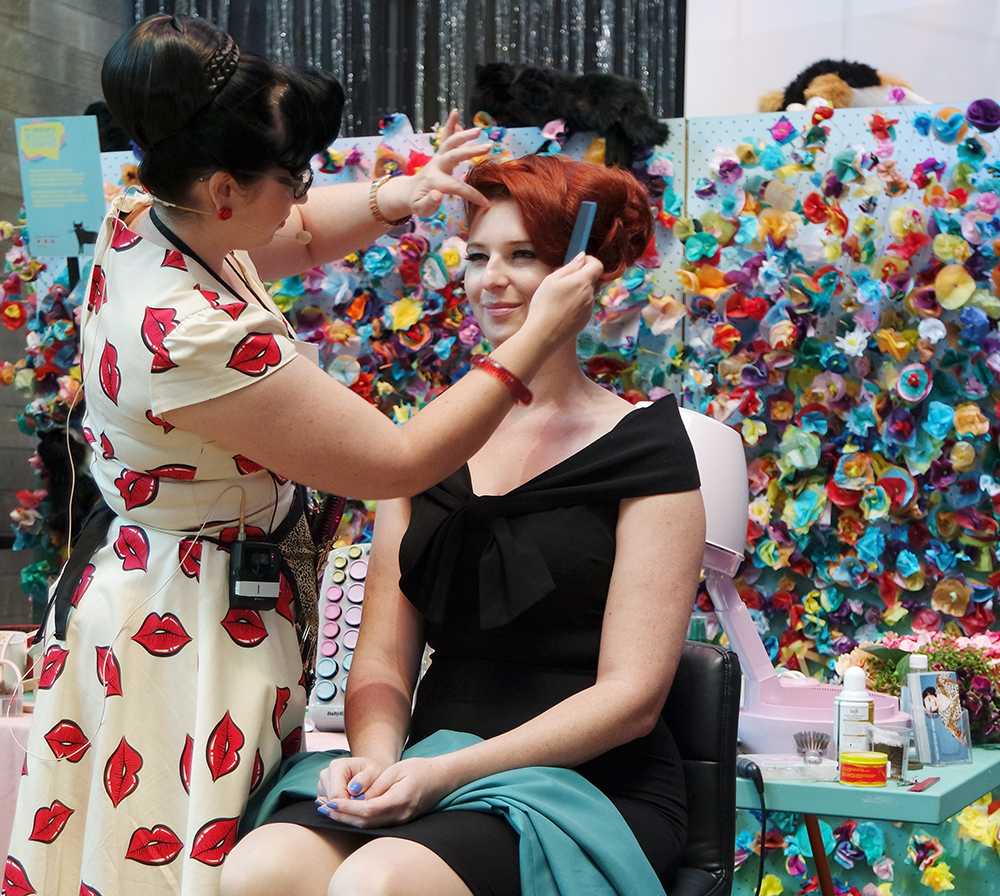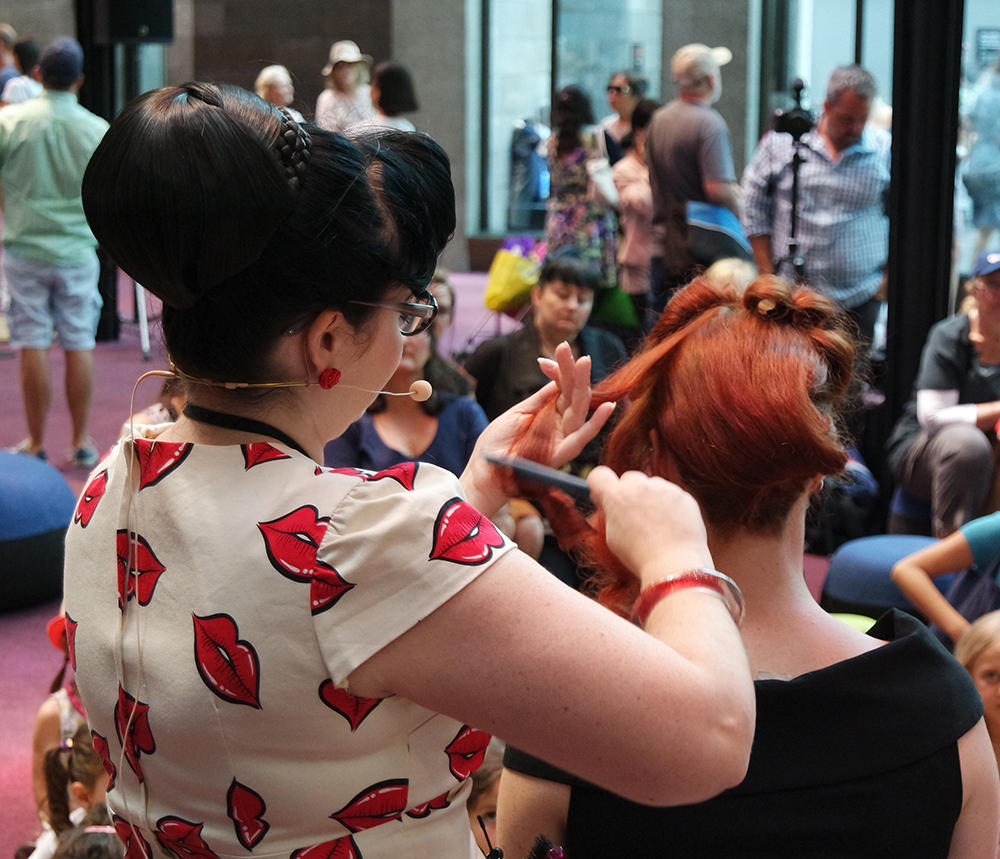 Meanwhile, as I curled and teased our models' hairdos to soaring heights, our enthusiastic audience offered up their own stories of how Mum or Grandma did their hair back in the day.
One woman shared with me her sixties-era bridal photographs, featuring her tower of perfectly pinned curls, artfully arranged over many hours by her hairdresser.
Best anecdote of the day? One woman shared her mother's secret for the biggest, fullest beehive: she would hide a loaf of bread inside for maximum height!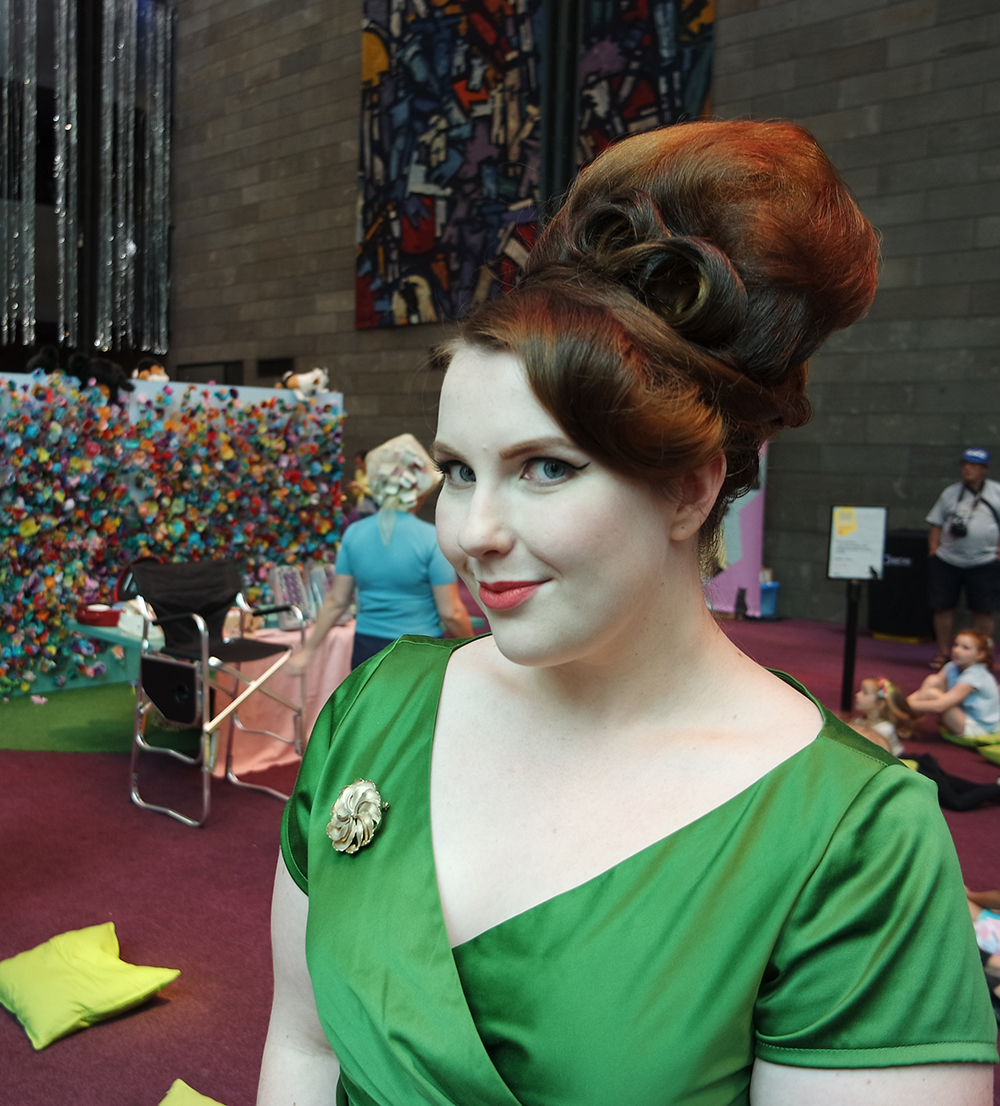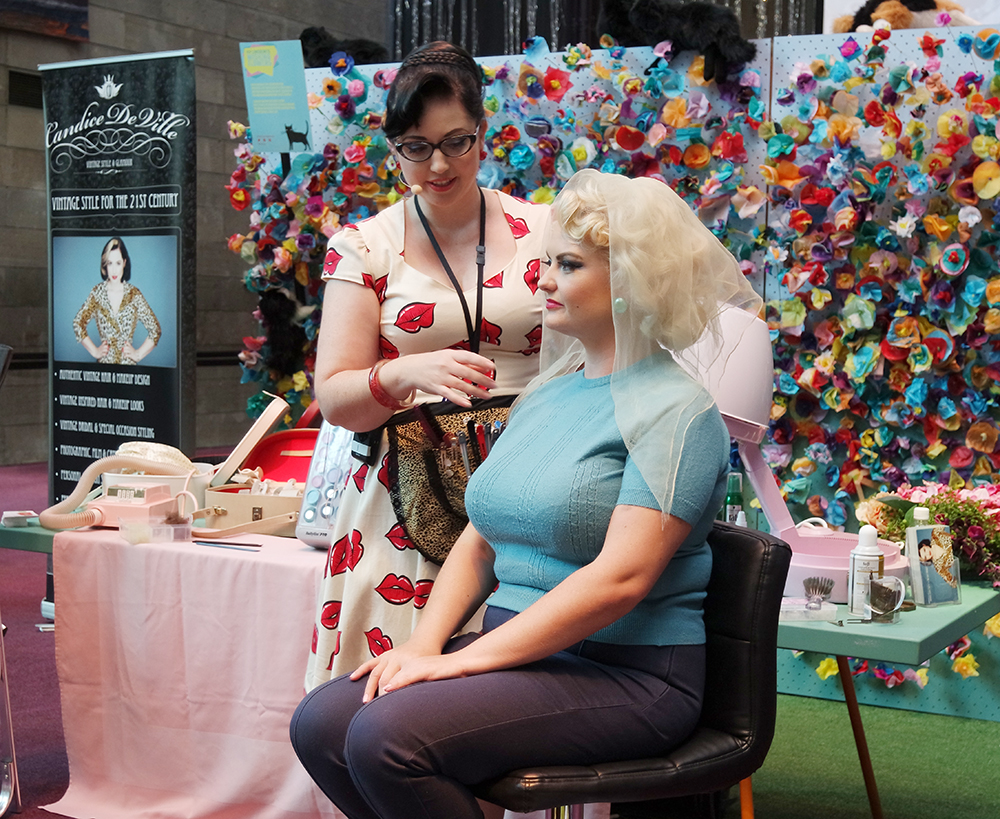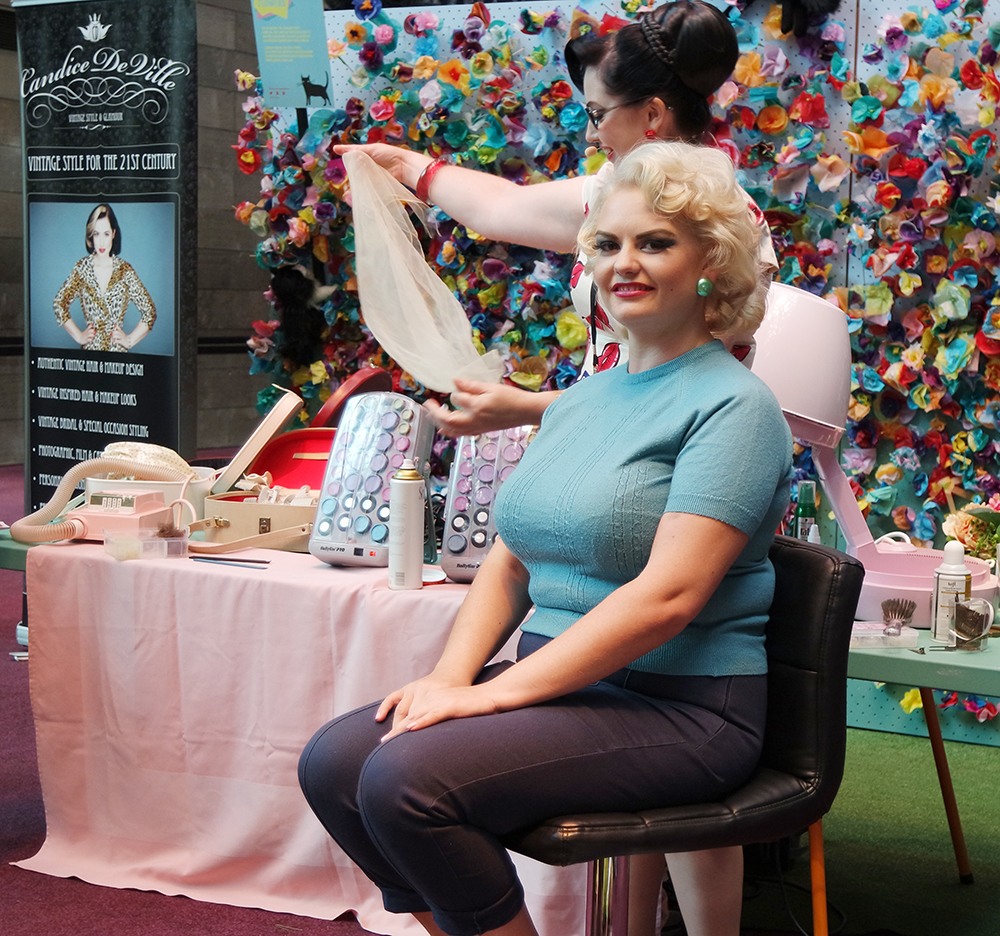 We were delighted to see so many people not only turn out for this special event, but stay for the entire session. Yet our favorite part was how many also came and said hello, asked their burning questions, shared their own stories and came away with fresh ideas and a renewed sense of the fun of vintage styling.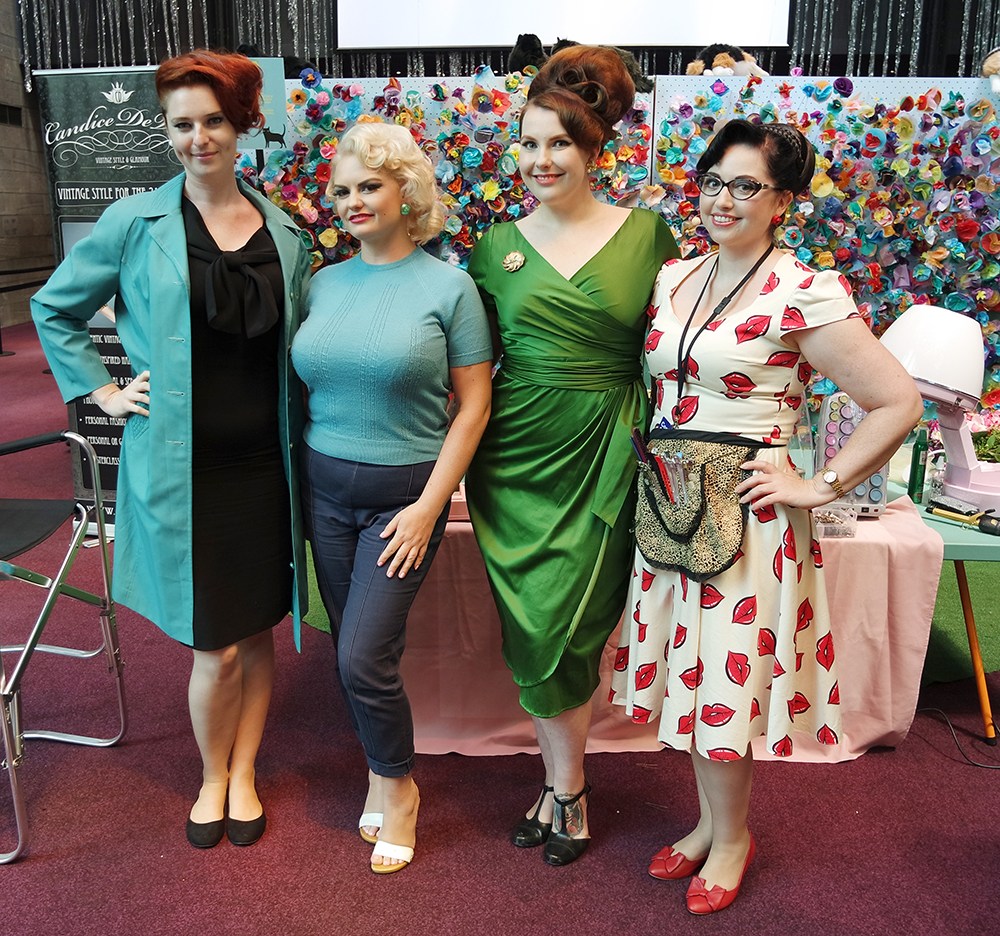 A big thank you to my wonderful models Suzanne, Eva and Meik, who played their parts beautifully, and to Hunter Boyle and Mick Russell for the striking visuals that allow us to share this window into our day of diva-worthy hair. And of course, we're incredibly grateful to the team at NGV for the opportunity to share our passion and all their support in making this event such a wonderful experience for all!
Videography: Linchpin Studios
Director/Photographer: Hunter Boyle
Models: Suzanne, Eva Las Vegas, Meik
Got any vintage hairstyle photos hiding in that old photo album, or floating around online? We'd LOVE to see them — so we've created a special thread for you to share your own pics right here on our Candice DeVille Facebook page!