[vc_row][vc_column][vc_column_text]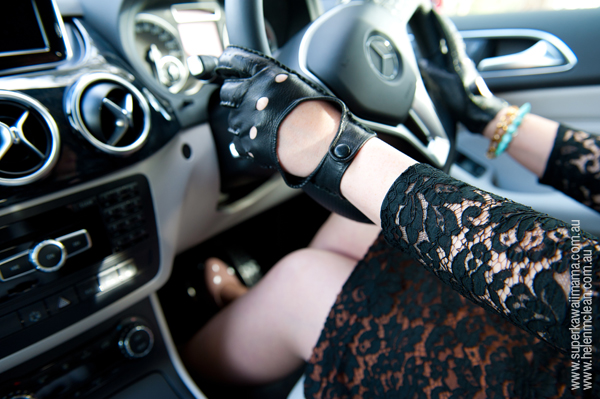 This is one special daily outfit today. As a part of my role as a Mercedes-Benz Championship blogger for The Race Around the Web, I had the opportunity to spend the day driving around in the hot off the boat, brand new B Class! I think I may have finally found my perfect car with its seriously luxe glam factor. We went a little crazy taking outfit shots for this one because it just felt like the perfect synergy between my own style and how gorgeous this car is.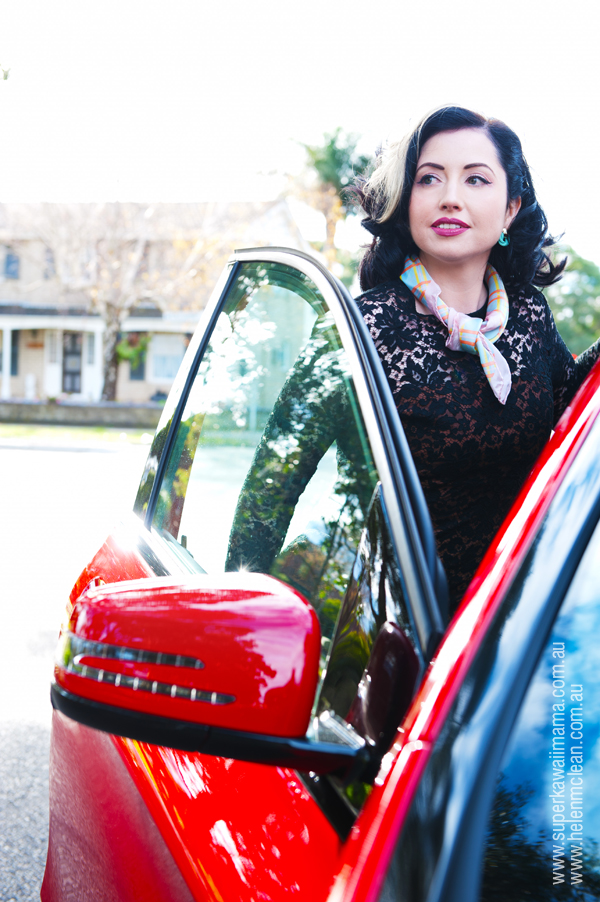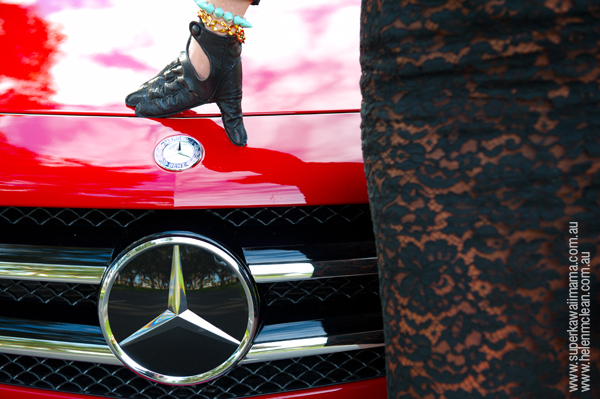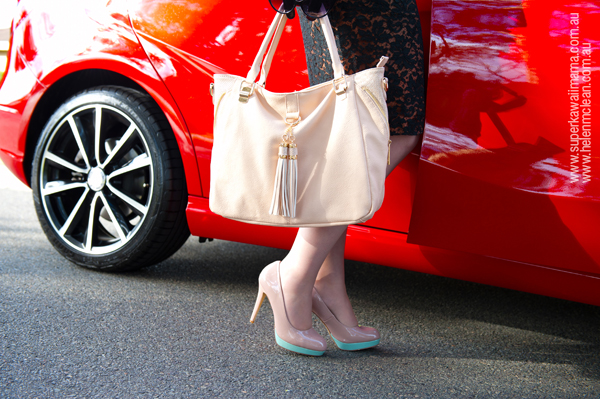 I fell in love with the sleek curves, glossy red body and plush pale leather seats; but mostly I fell in love with the pure drama of it!
If you want to be in the running to WIN this absolute stunner of a Mercedes-Benz B Class, amongst other amazing prizes, check out the Race Around the Web  and the Super Kawaii Mama Championship track now! And make sure to use that "Share" button at the bottom of the post, cause I'll bet if your best friend wins it, they'll take you cruising in style too!
Outfit Details
Dress – Original 1950's vintage lace cocktail dress Similar vintage style lace dress.
Scarf – hand rolled silk vintage scarf
Earrings – Lovisa.
Pastel studded bracelet – Lovisa. I've also just bought this pastel two tone studded bracelet to wear with it – so cute!
 Gloves Kid leather driving gloves
Tri-tone pastel shoes – Betts new arrivals. These gorgeous Versus multi pastel heels would be a killer match too.
Blush pink bag – Forever New
Sunglasses – 50's style catseye sunglasses Luella
*All original images by Helen McLean for Vintage Current – Images may be reproduced with appropriate permissions. Feel free to add to Pinterest, Tumblr etc…* 
[/vc_column_text][/vc_column][/vc_row]