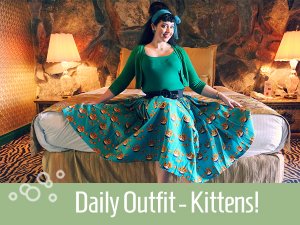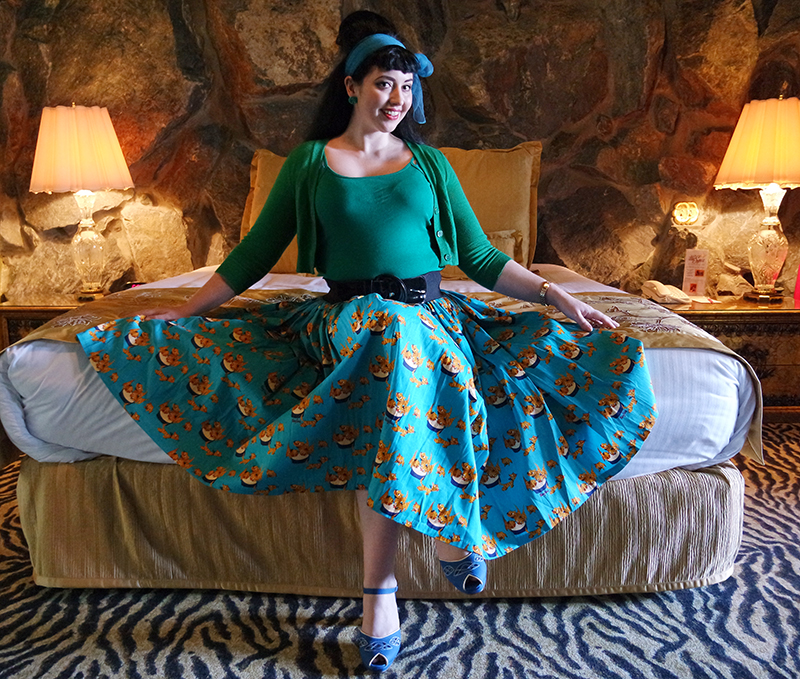 This is the Pin Up Girl Clothing, Mary Blair cat print skirt; and it is awesome!
I did very little actual shopping whilst in the USA, spending most of my time working away on plans for this blog and learning a whole lot of new things. A visit to Pinup Girl Clothing in L.A though, was on my 'must visit' list and did not disappoint. My timing was impeccable, matching up with their launch of the new range of Mary Blair prints, and oh what stunning choices!
With very limited space in my suitcase, (and my wallet) I chose a piece that would work perfectly with the colour palette I'd planned for my trip. Loads of blues and greens filled my case, so it seemed that this bright skirt would compliment my choices. Having brought only two pair of shoes on my trip, both black, the temptation to add one more pair was too great to resist. These blue heels from Bait Footwear were purchased for the princely sum of $60 and are simply the most comfortable heels I've ever worn! After wearing them for days on end, walking for hours and hours, there was not a hint of foot fatigue in sight.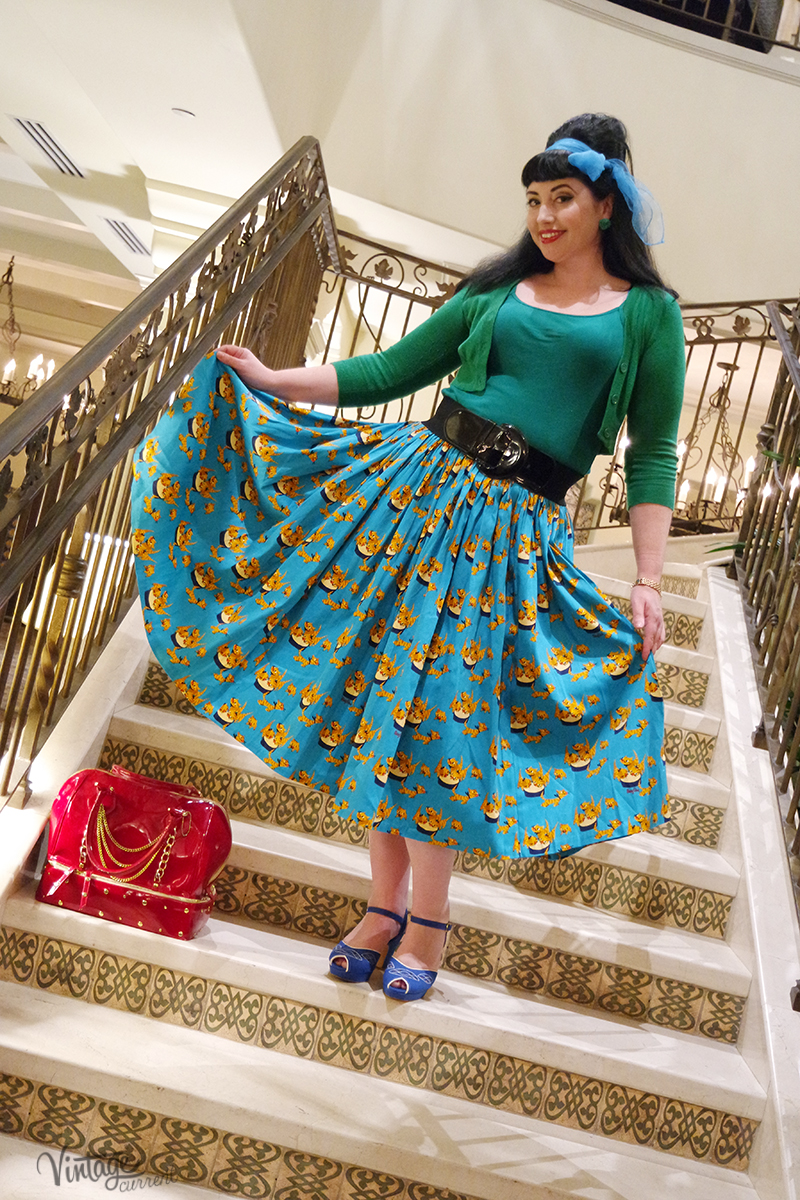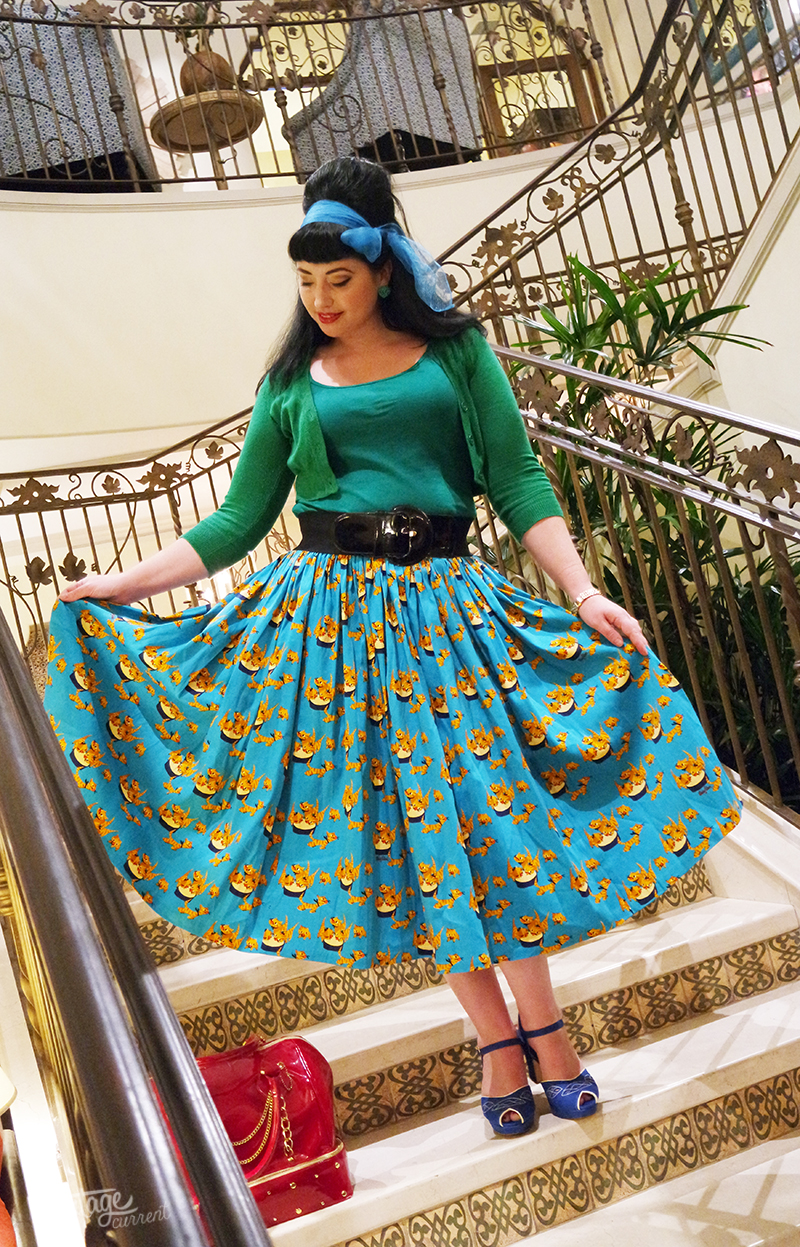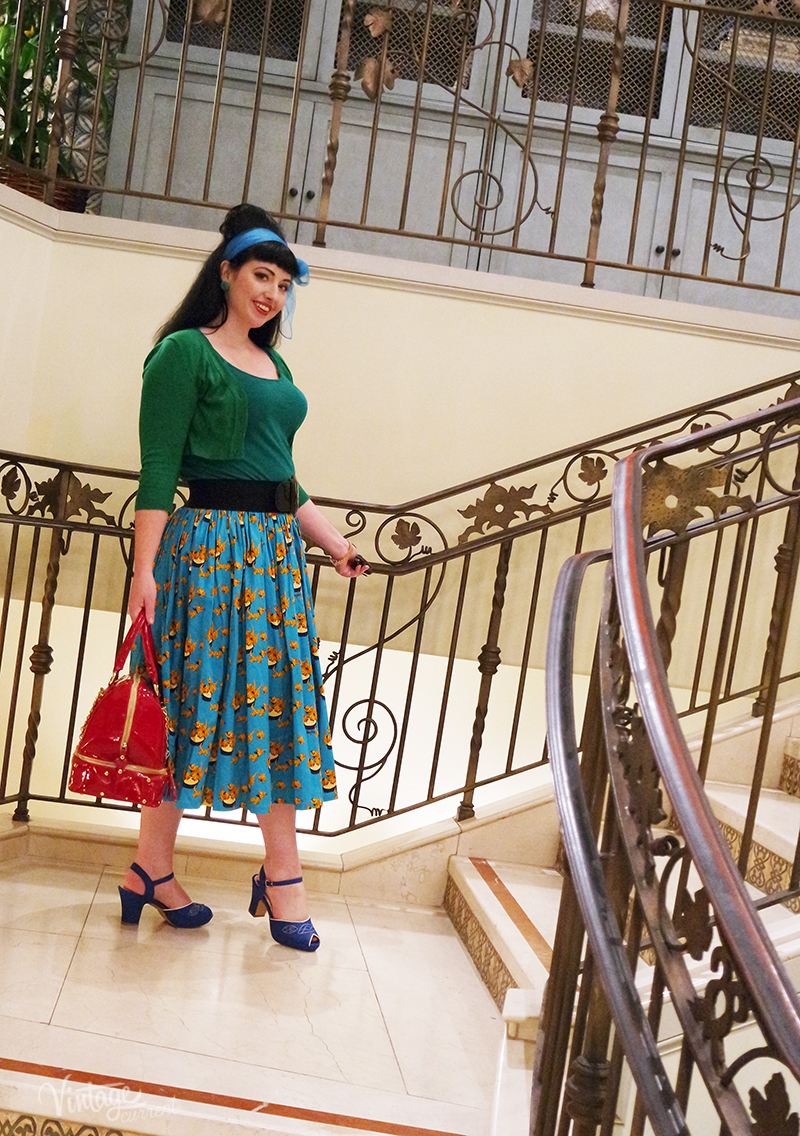 Outfit Details
Skirt – Pinup Girl Clothing Mary Blair Cat Skirt in 'Jenny' style
Shoes – BAIT Footwear Hometown Stride heels
Kelly Green Cardigan – Trashy Diva
Kelly Green t-shirt – JAG
Wide Belt – Portmans
Earrings and chiffon scarf – Vintage
Red Handbag – "Sexy but Cute" (Bangkok label)
This quickly became my favourite outfit, no only because I simply adore the fullness of the 'Jenny' skirt, but the happy kittens are impossible to be too serious around. It's funny how people still comment on "blue and green should never be seen", because it seems to me that they make the perfect pairing!