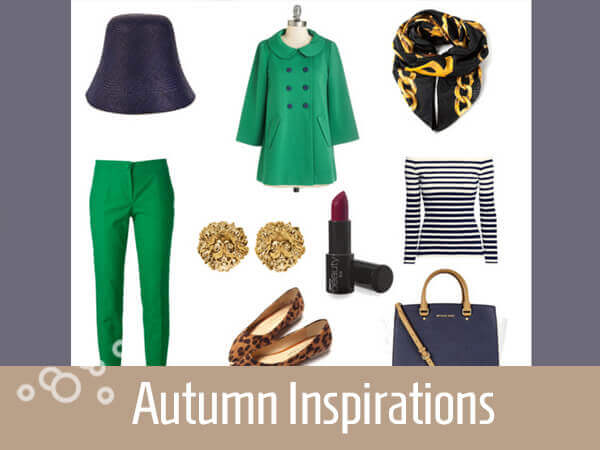 It snuck up behind us when we weren't looking and became Autumn ever so quickly.
Before you could even remember to write 2015 on everything, the shops have changed their stock, chocolates line the shelves and long sleeved fashions are upon us.
Before you go out and hit up the stores looking for the new, the improved and the utterly fabulous; take a breath and learn to mix and match what you have into some great transitional combinations.
Learn to layer, to be prepared (remember that umbrella), and add piece by piece to your look to take your summer dresses into more flexible territory.
A light weight maxi dress becomes fit for a casual dinner date, with the addition of a kimono style cardigan, elegant flats and Egyptian inspired jewellery. Remember your large statement tote so if the weather does warm up, you needn't be carrying around this knit over your arm all day.
Your favourite floral ensemble carries you through afternoon and into the evening by adding both a cropped bolero to ensure that waist is still a feature, and an incredibly warm pashmina. Carrying your flats in your satchel means any dashes for a cab in the rain aren't a health hazard, and there will be no shoddy old brollys for you.
Weekends are fun and colourful in Kelly green. A Navy cloche protects you do from the wind while your retro 90's scarf can serve all manner of purposes, from keeping a chill at bay to hanging jauntily from the handle of your bag. Paired with some leopard print flats and a pair of OTT lions head gold earrings, you're ready to handle almost any social occasion the weekend can throw at you.
The standard black, office shift dress is one of the most versatile trans-seasonal items in your wardrobe. Add a mid weight pair of stockings, a sophisticated booty, a long glove and you're ready for anything. Pairing it with this quilted backpack helps to anchor the look into the ever so slightly more practical and keeps your hands free to hold the hood of your cape in close to your rosy cheeks.