[vc_row][vc_column width="1/2″][vc_single_image image="15264″ border_color="grey" img_link_target="_self" img_size="large"][/vc_column][vc_column width="1/2″][vc_column_text]
I've been in Philadelphia for just over two weeks now, and today I head off to Las Vegas for NMX.
It seems that an early spring day in Philly is much like a Melbourne winter, cold enough that the wind gives me an ice cream headache! When the clouds lifted this morning and the sun came streaming through, warming us for the first time in weeks, the sensation was divine. The overcoat stayed in the closet and the sunnies came out.
It's going to be interesting taking lots of outfit photos for you while I'm on this journey, as I packed only one case for the ten weeks and only a couple of pairs of shoes. My mix and matching abilities, as well as the way I aim to stick to a colour palette, mean that I actually have a lot more combination possibilities than I first realised when packing. Let's see how this all works out.
Today's outfit is made up of a few of my tried and true pieces that have earnt their cost per wear time and time again. While not all of the originals are still available in stores, I've put together a bit of a "Shop The Look" for you as these basics are total lifesavers for me.
[/vc_column_text][/vc_column][/vc_row][vc_row][vc_column][vc_column_text]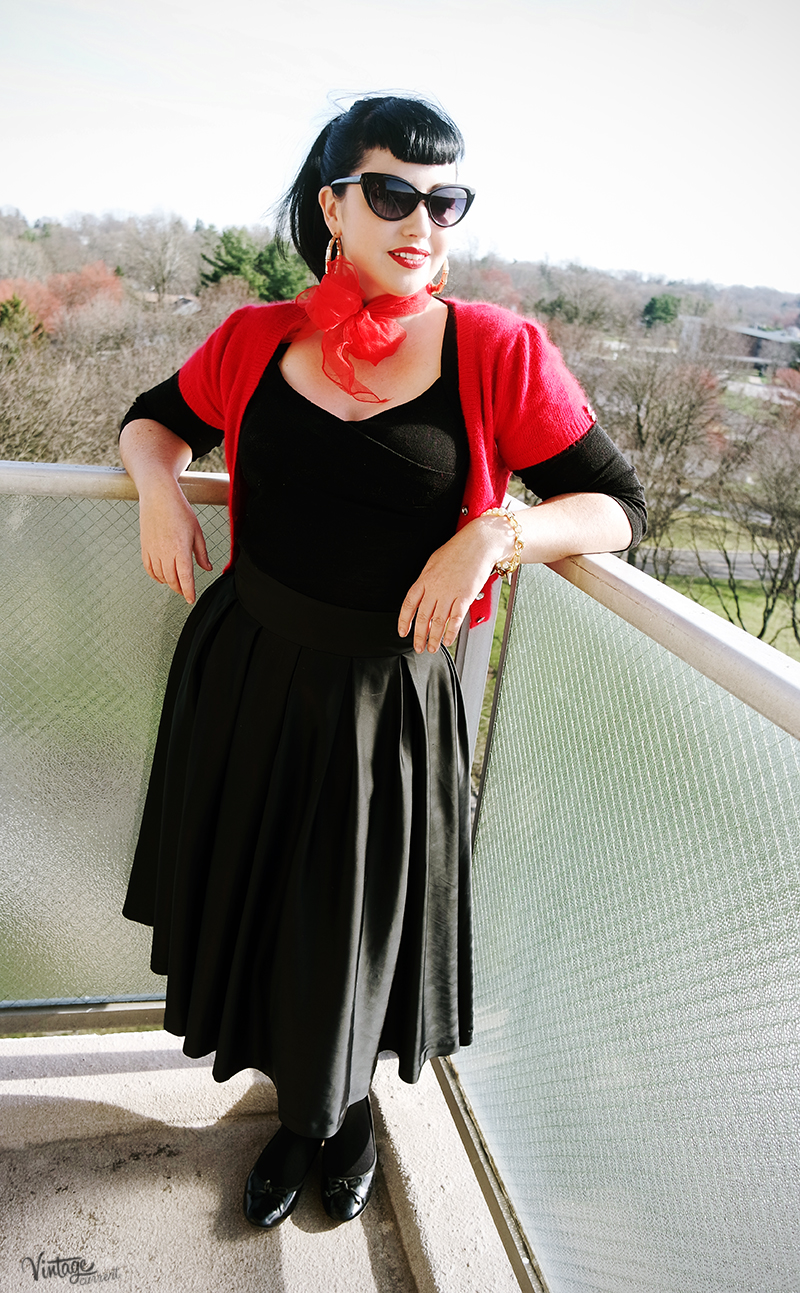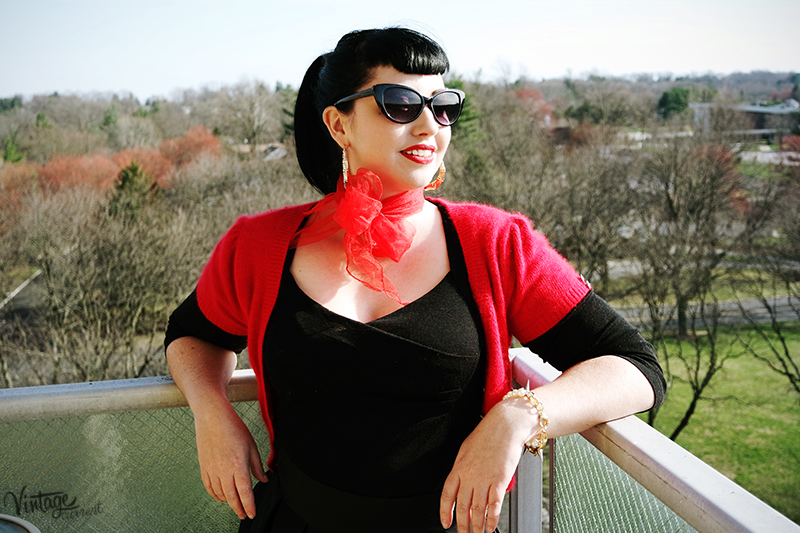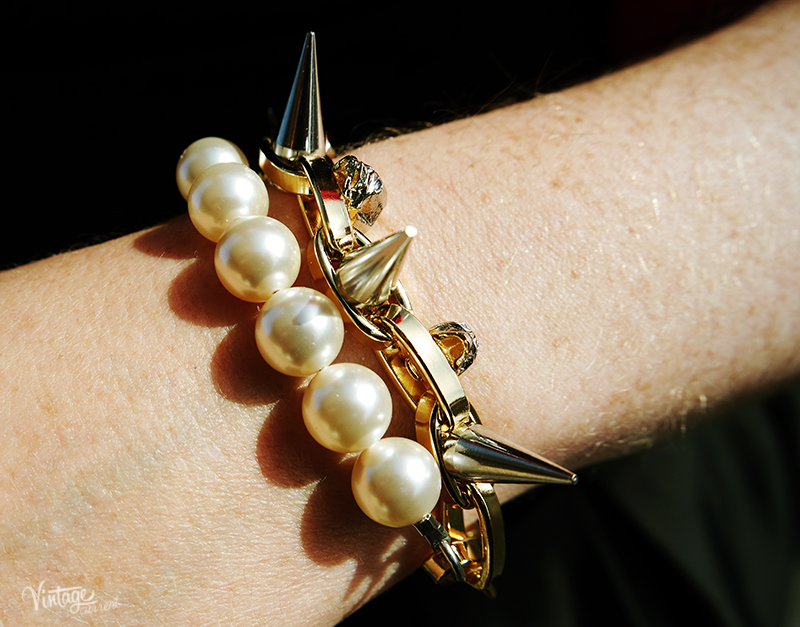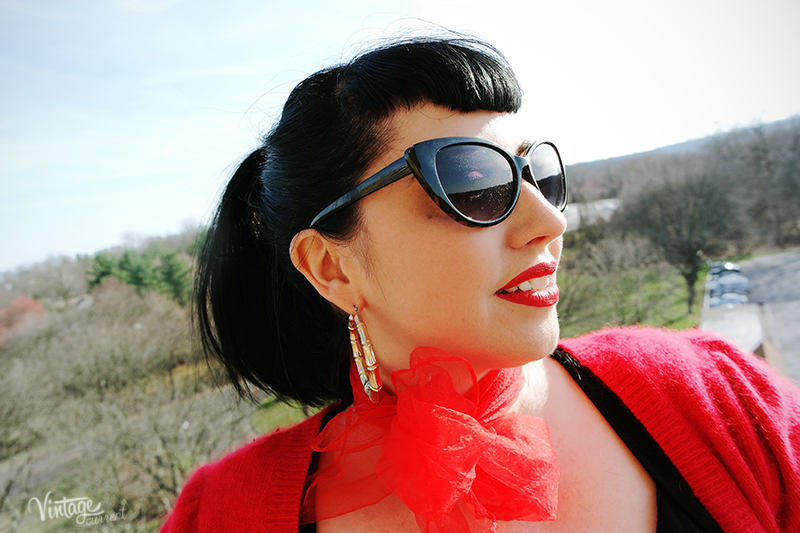 I've finally been able to find an online supplier for the foundation I use, and have included it here in the feature. It is a BB cream by Missha and is by far, my favourite foundation. It is the ideal shade for my porcelain skin, gives great coverage, doesn't melt or disappear.
My Red Velvet Lime Crime lipstick is another favourite as it wears well and doesn't transfer onto cups or cheeks! The red chiffon scarf is a vintage one and sadly these are a bit tricky to come by. They are a certain texture that gives them good grip in the hair and I use them to all kinds of different effects. Your best bet is to just keep and eye out in thrift stores for these, that's how I keep adding to the collection.
And yes, I did treat myself to a little something from Shopbop this week. Joomi Lim creates beautiful and edgy jewellery that you won't see in every high street store. The skull, spike and pearl bracelet has a matching choker (I've yet to debut that one), which has a delicate femininity while also being seriously sharp!
I'd love to know what you think of these little in post features helping you find pieces of the look. It's something new for me and I like the way everything can be seen at a glance rather than having to go off and click a bunch of links to get the info you want.
Shop the Look:
[/vc_column_text][/vc_column][/vc_row]