Learning how to tie a headscarf retro style, is easier than you think.
It's one of the quickest ways to solve a bad hair day and the varieties are only limited by your imagination.
I've been asked many times how I tie my simple headscarf.  The one I wear when I'm setting my pin curls and still want to be able to go out on errands looking half way decent.
I often wear my hair up like this when I'm working especially in hot weather, to keep it out of the way. It's a fantastic way to create a cute look while still getting your hair to do its 'secret work' (setting) without anyone knowing.
It's particularly good if you have an event or big night out and have to work right up until the last minute.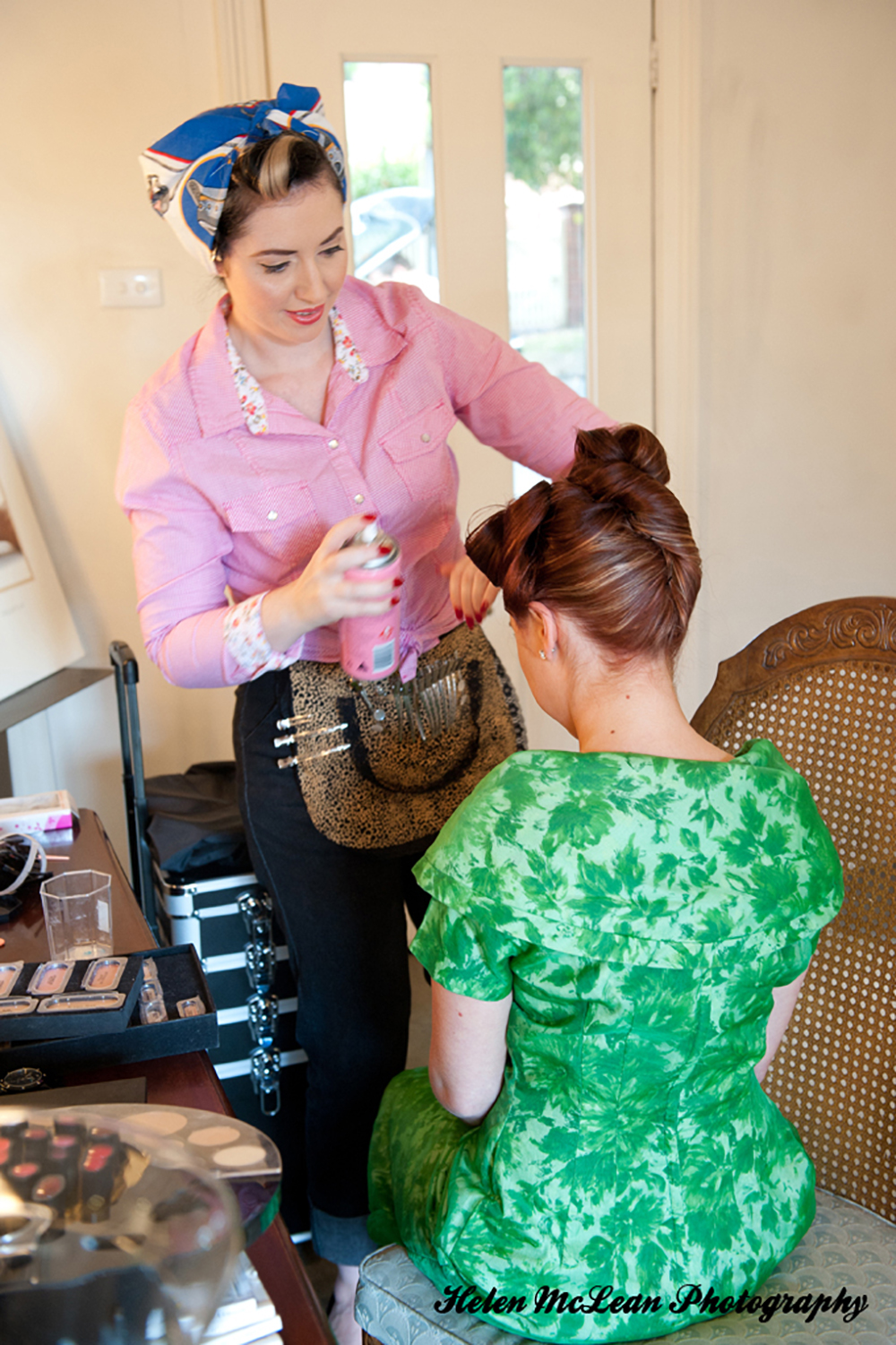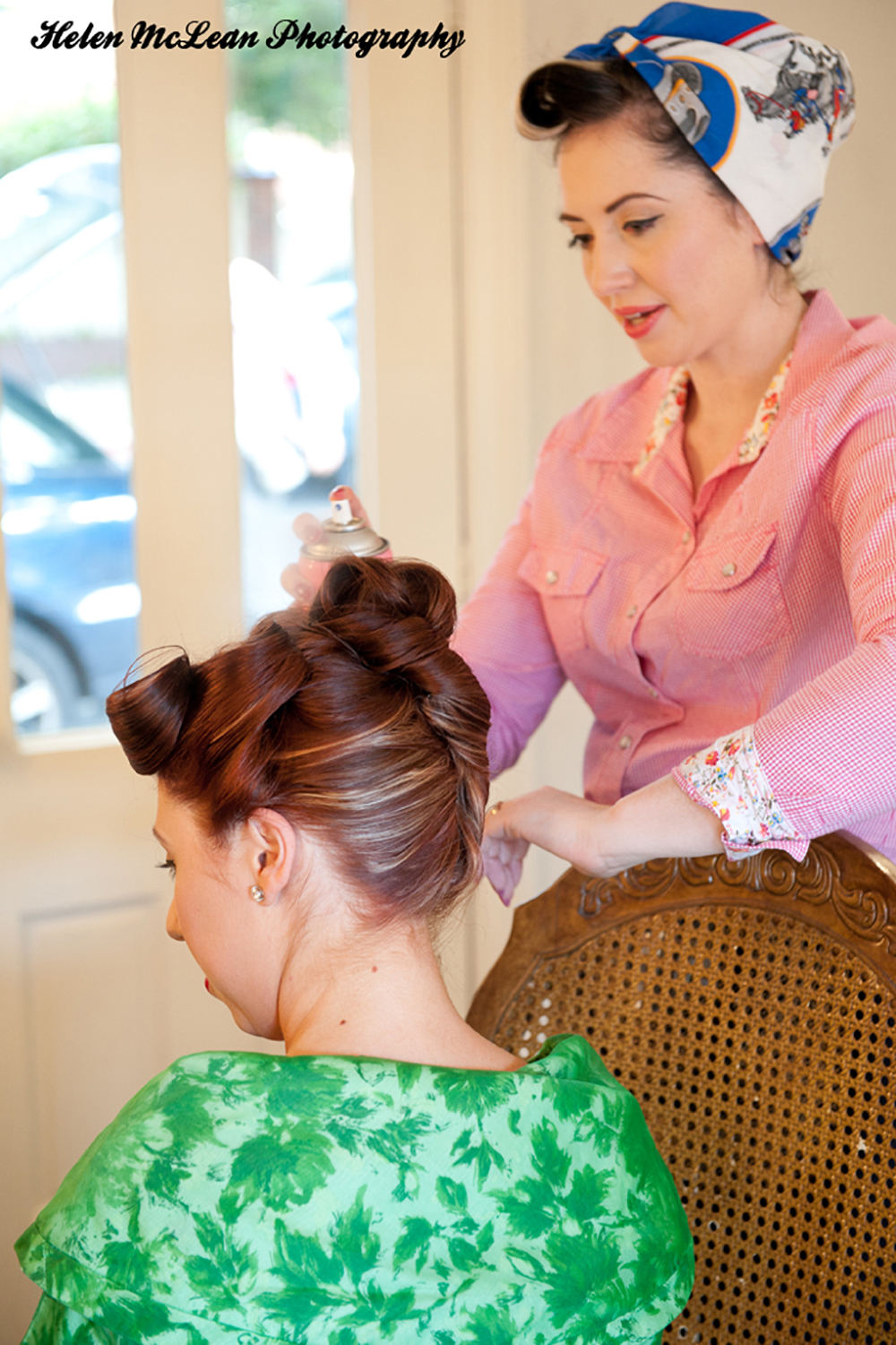 I have a simple video tutorial for you, taking you through three simple and easy to achieve looks with a large square scarf.
Keep in mind this was created way back in 2010, so the quality isn't brilliant, but the lesson is solid.
There are so many I could show you, but don't want to overload you by creating a whole two hour tutorial! So here are the first three ways that can be adapted to suit your own style.
For even more ideas and looks, there is a second tutorial on How to Tie Headscarves here as well.