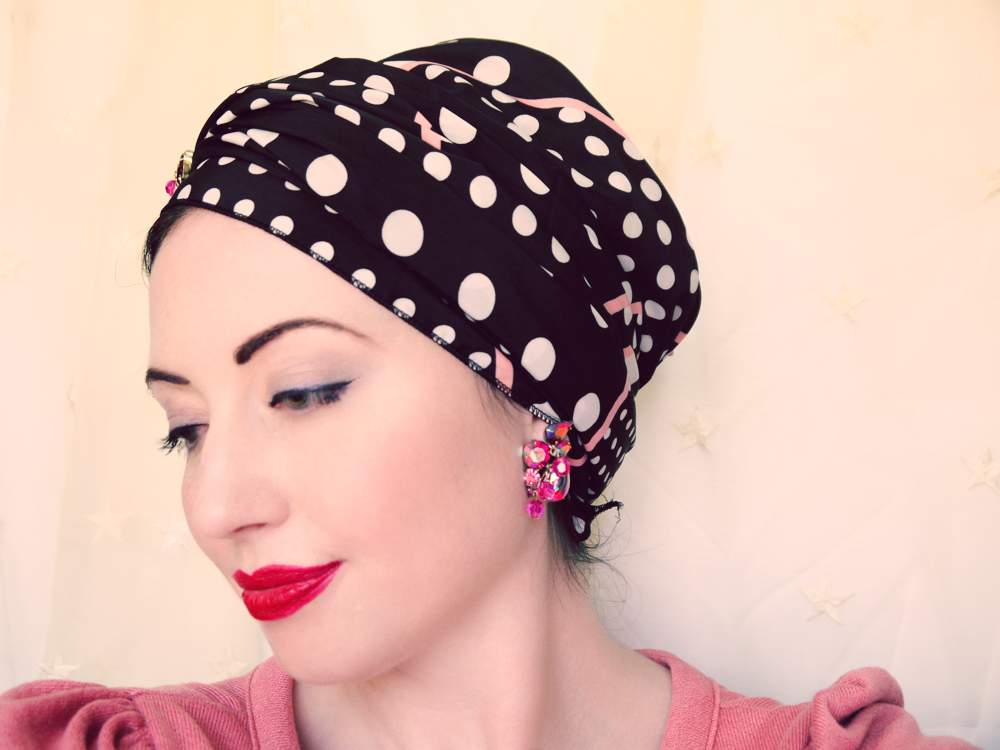 A simple headscarf can be tied so many ways it's amazing!
Following on from my previous tutorial on "How to tie a headscarf Retro Style", this time I have 4 NEW ways to tie a headscarf!
With our Melbourne Sumer currently hitting temperatures of 41 degrees Celsius, this heat inspired me to create some new looks that keep your hair totally out of the way.
I've created this tutorial especially for those of you who are looking for headscarves that completely cover the hair, so it is perfect for those with hair loss and doesn't rely on the scarf being pinned into the hair.
Each of these looks was inspired by different hats from various eras; a 1930's turban, a 1940's beret, a 1950's headscarf and neckerchief, and a 1960's pill box hat.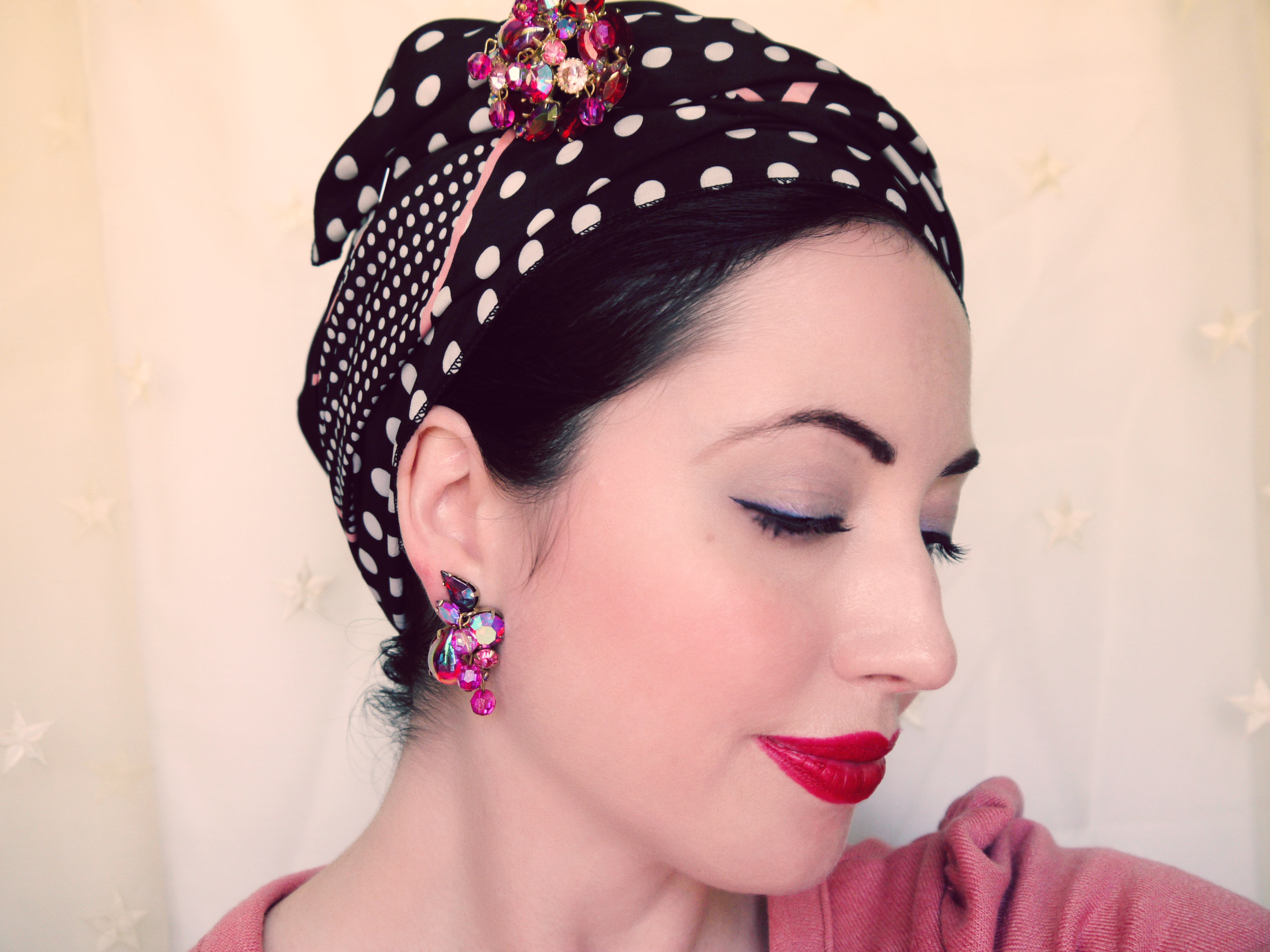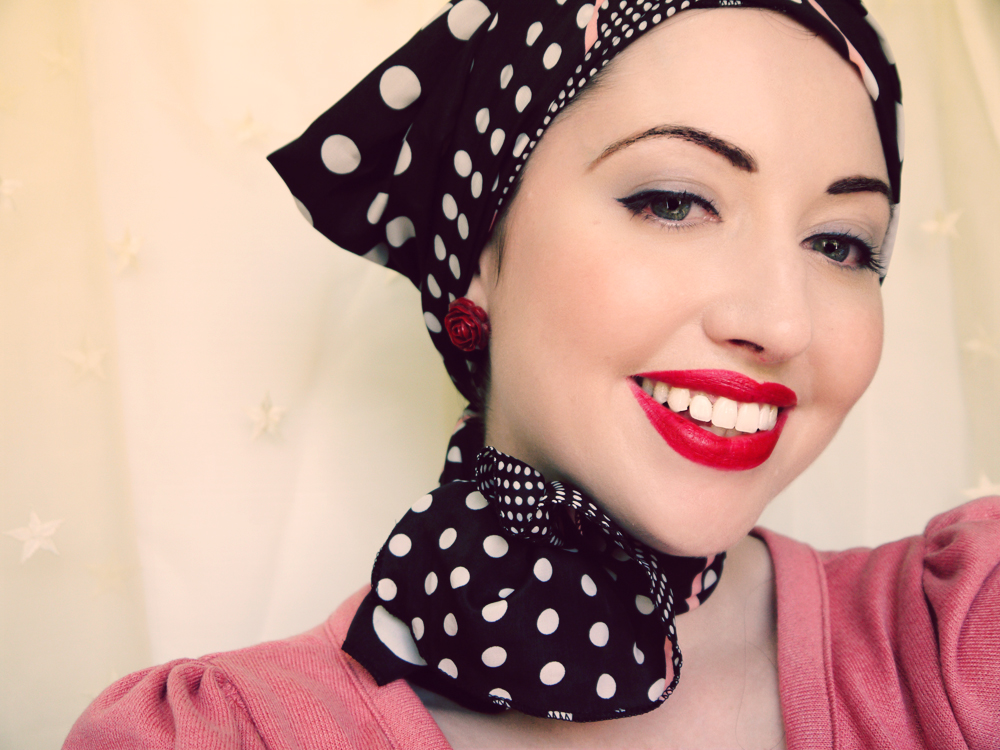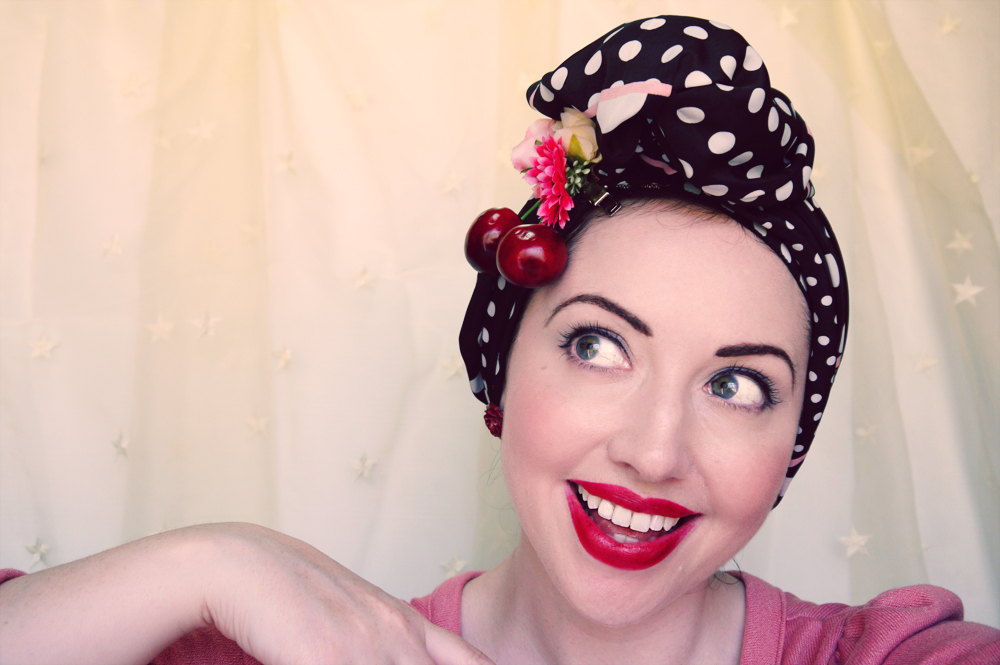 After a few hours in front of the mirror with my trusty long scarf, a few dress makers pins, jewellery for accenting and even some hair clips; I've created some truly new and unique ways to wear your scarves.
And don't worry if you don't have one this big. Simply drop into your local fabric store, choose a pattern you love and ask the staff to cut it to the same dimensions.
The scarf I'm using in this demonstration is a long scarf I bought when I was in a bind at the airport, having misplaced my sweater, and needing something to work as a wrap too.
Dimensions – 67cm wide x 174cm long or 26.5 inches wide x 68.5 inches long.
Enjoy!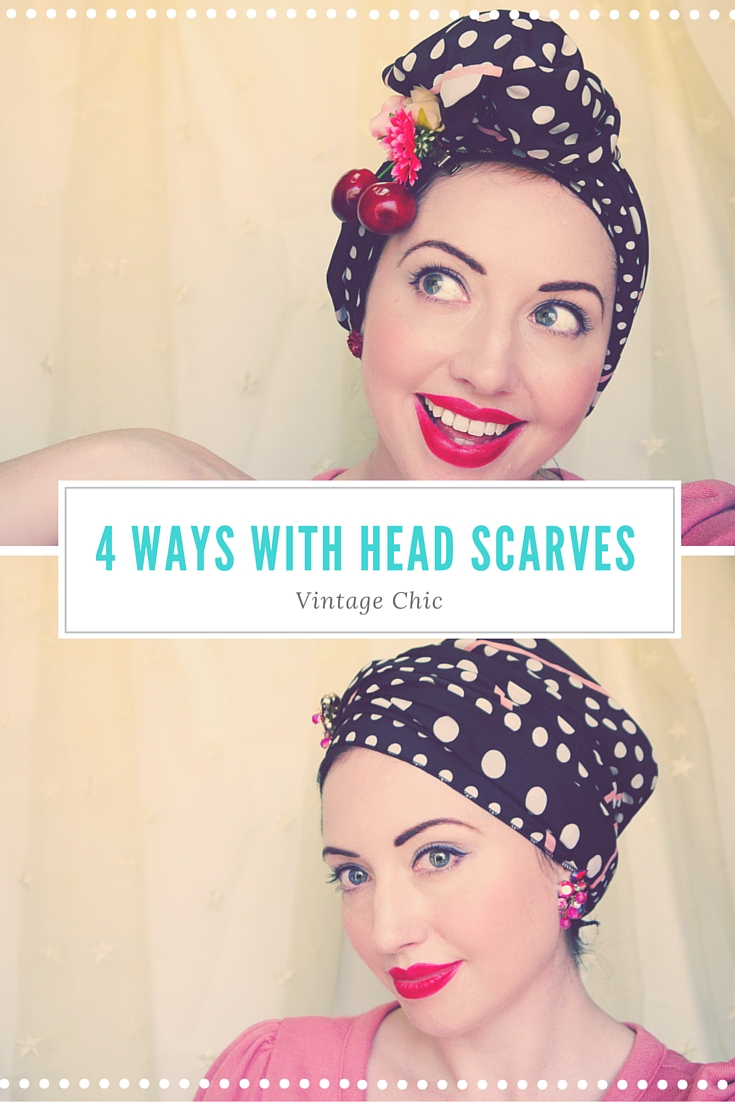 PIN ME!