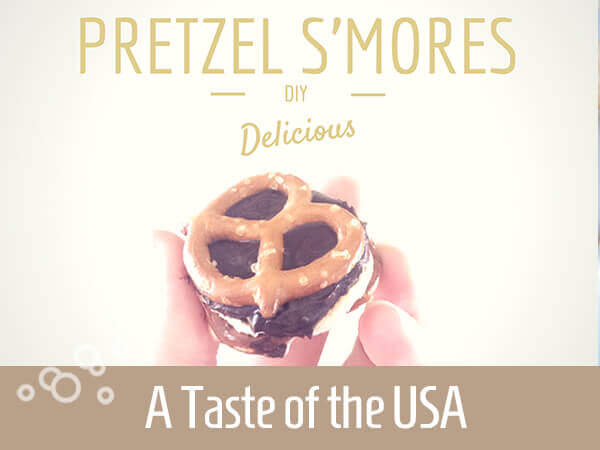 While I'm on my great big USA Tour extravaganza, I have asked my fellow Bloggerati buddies to share very special American themed guest posts with you!
Today I'd like to introduce you to Kelly from Be a Fun Mum. I met Kelly on our trip to Dubai, where we road in vintage Land Rovers and watched the sunset over the Dubai desert. Her colourful blog is all about embracing your own style of motherhood and having a fun time with it. Her simple recipes are great go to's when you don't have a lot of time up your sleeve but had people to impress.
Kelly's Pretzel S'Mores are quick, easy and highly addictive! The perfect addition to your weekend agenda and the beginning of those chilly Australian autumn days.
S'mores are one of those right kinds of wrongs. So bad, it's good.

This traditional American campfire treat consisting of chocolate and marshmallow sandwiched between Graham crackers is perfect combination of salty, and bitter, and sweet. Yes please!

The beloved s'more is adopted in many different forms, and my favourite way to serve the combo is in a pretzel sandwich because it gives you that extra kick of salt in the mix. They can be made ahead of time and served after dinner as a sticky treat with hot chocolate, coffee or wine.