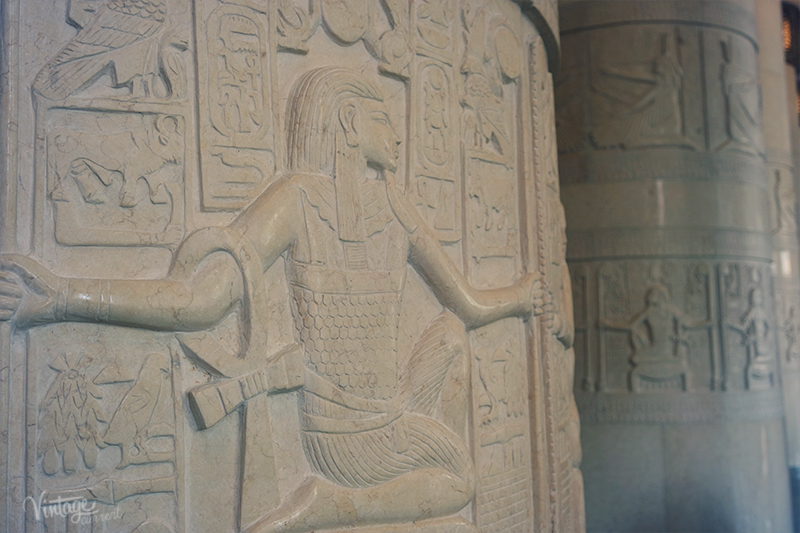 Wind swept desert plains, the delicate softness of a muslin wrap around your face and the sweet stickiness of fresh dates; these are the sensations that I dream of when I imagine trekking into Egypt, Agatha Christie style.
Always on my "Must Visit" list, I have not yet taken that adventure, and so it lives on in a romantic fantasy inside my mind.
In one small afternoon visit, who's purpose was entirely different, I caught a glimpse of a place I am longing to visit again; The Raffles Hotel in Dubai. Ostensibly our visit was for the purpose of a Christmas themed afternoon High Tea, but as our bus drew along side the portico I felt the bitter sweetness of anticipation and the desire for time to stretch itself, allowing me to bask in the splendour of this building.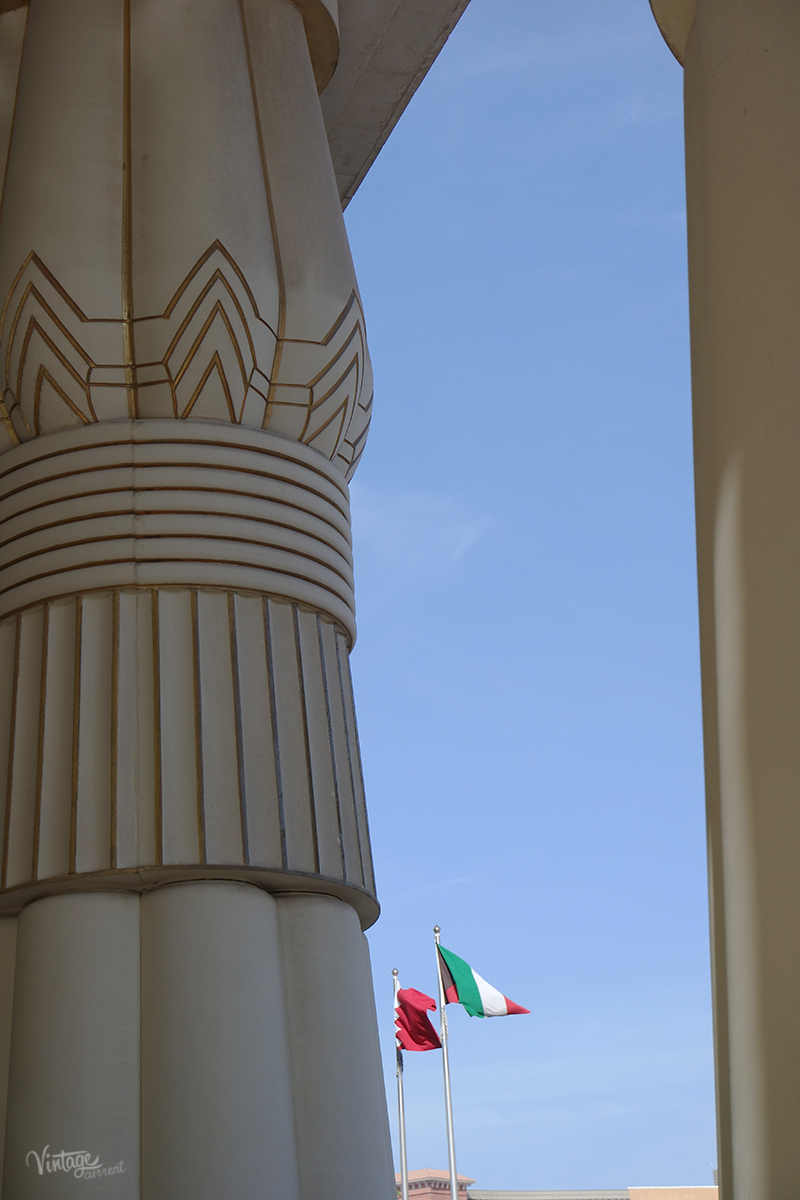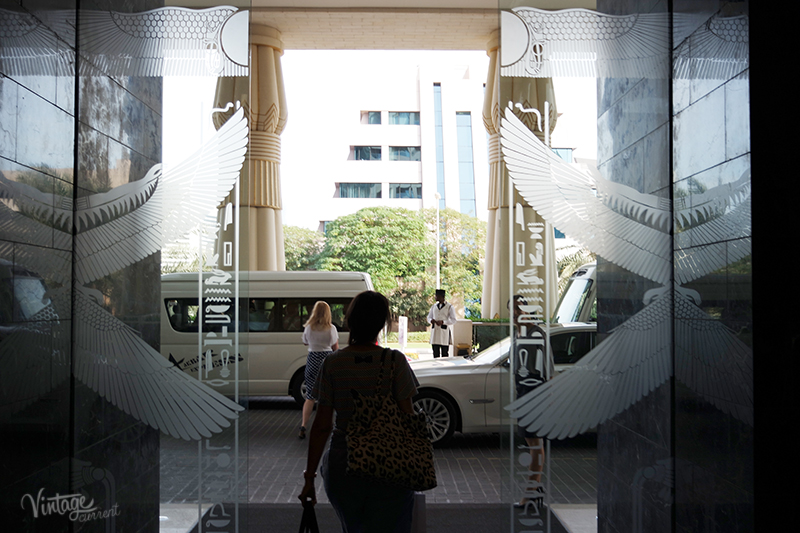 Through the etched wings of Isis we entered a foyer of grand proportions. Polished sandstone and marble, the scent of lemon grass trailing behind us as our hostess greeted us with a wave of her hand and a motion towards a most sumptuous setting.
There amongst the lofty ceilings, pillars rising like creamy asparagus spears, was our table set with a decadent and delicate array of treats.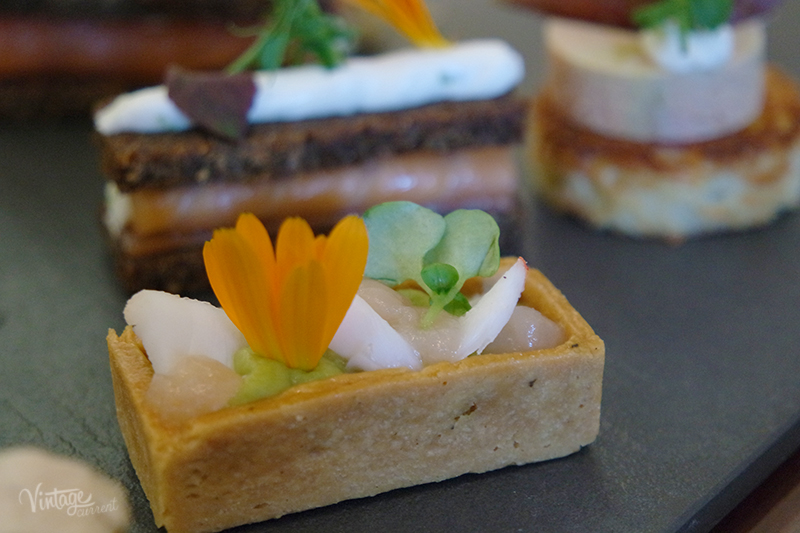 The care and attention in each create evident by the placement of individual petals, Tendrils of snow peas placed, no doubt, with a surgical precision. The perfect geometry of pumpernickel bread sandwiching smoked salmon and cream cheese curls. Slices of fig atop circles of creamed chicken and cranberries, cresting toasted discs of light white bread.
Chocolate creations of Christmas cheer, gleaming like polished plastic, the scent of gingerbread rising from tarts and men alike. The Raffles Festive Collection High Tea was both a spectacle of perfection and indulgence. I'd recommend allowing yourself a few solid hours to full appreciate and enjoy this experience, there is so much to take in and like me, you'll also want to capture each morsel for your photo brag book.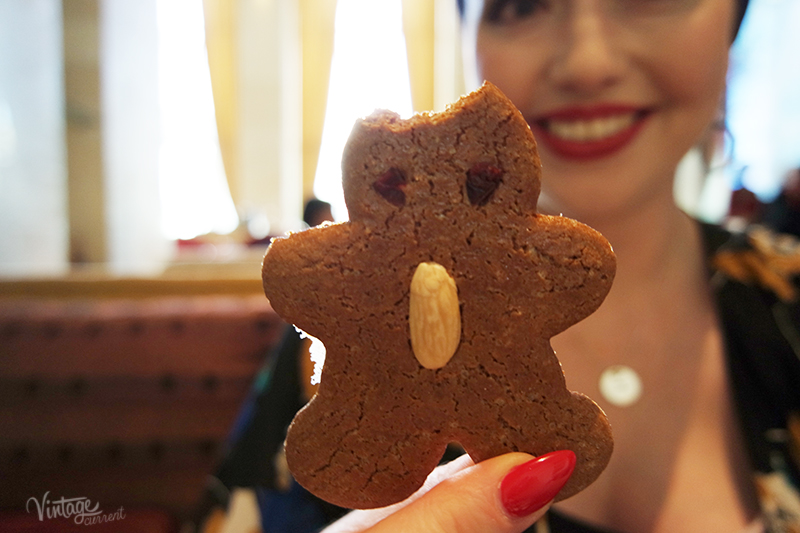 With only a minute to spare before we needed to head to our next engagement, I grabbed my camera and tried to capture the magnificence of the setting. All I really wanted to do was grab a gin and tonic, and lounge in the foyer soaking in the ambience of ancient glamour.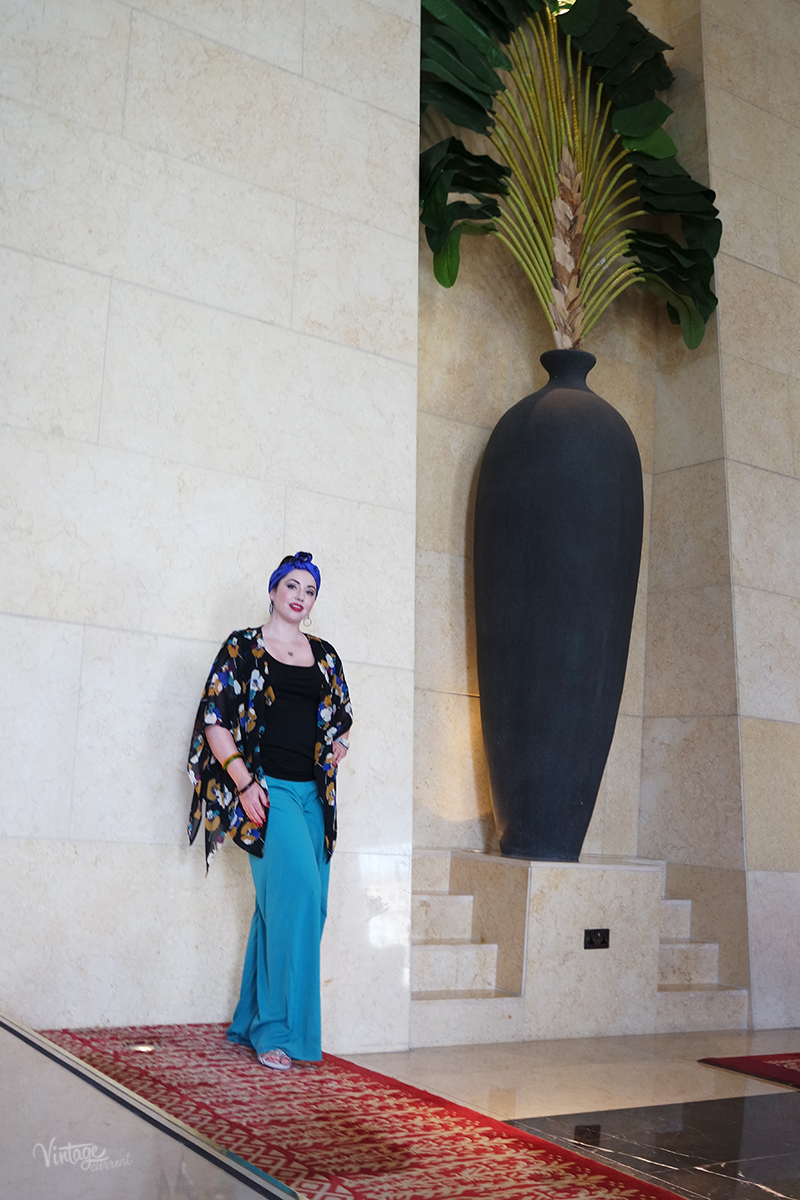 I'd love to be able to host a big blog meet up here and have you all around for drinks and tales of your own grand adventures. Perhaps one day, I shall be able to do just that. Even as I write this, I'm planning more trips for this year, especially to the USA. If you're interested in arranging a meet up, please let me know. I'll be headed to quite a number of cities and am considering hosting both meet ups and workshops, so any feedback you can offer would be wonderful.
Stay glamorous my friends!