Thanks to Nuffnang, Destination NSW, Qantas and Rydges 
Planning a holiday to Australia is something I don't really think about; living here and all that is. You become very used to your own backyard and take it too much for granted. Want great fashion shopping in Australia? Well I live in Melbourne, but I've done all that a thousand times. Sydney however, has a whole fresh face for me to explore and relax while exercising my bag lifting biceps.
I used to live in Sydney for a bit and you know what that means?

That's right, I missed all the cool things that tourists get to see.
I never took a ferry, shopped Surry Hills (I need to go back all cashed up just for this), went to see an opera at the Sydney Opera House or even dined in the best restaurants. I just worked. Even when I've had the chance to visit the city it's been a whirlwind and I haven't given myself time to rest, relax and enjoy; something we remedied this weekend past.
I don't often get to travel with friends, but when I do, it's quite the production. All the prep that goes into thinking about our outfits, what tech we should take and just how much we can pack into the agenda. Early meetings at the gate for our Qantas flight become a major reunion, with other passengers politely reading their papers while we all hug and kiss and generally make a racket.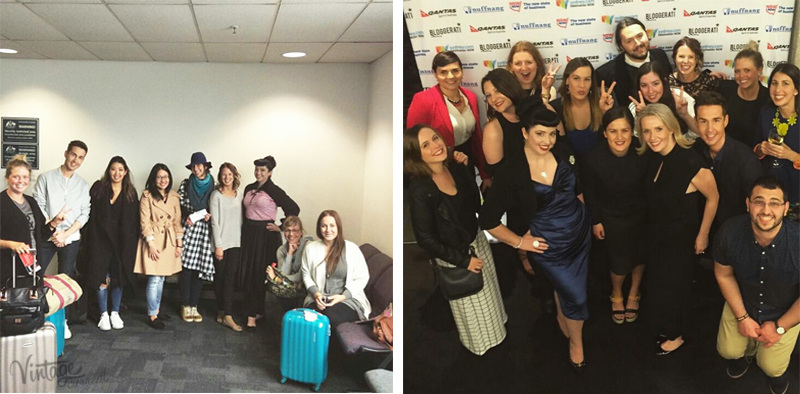 My agency Nuffnang, has just launched an office in Sydney and invited myself and the other Bloggerati to come and celebrate with them. Champagne in hand we overlooked the sparkling harbour from ECQ Bar at The Pullman Quay Grand. Destination NSW helped us select this stunning venue, taking keen advantage of the night views of the bridge, the lights rippling over the water and the all round glamour factor of Sydney in it's evening best.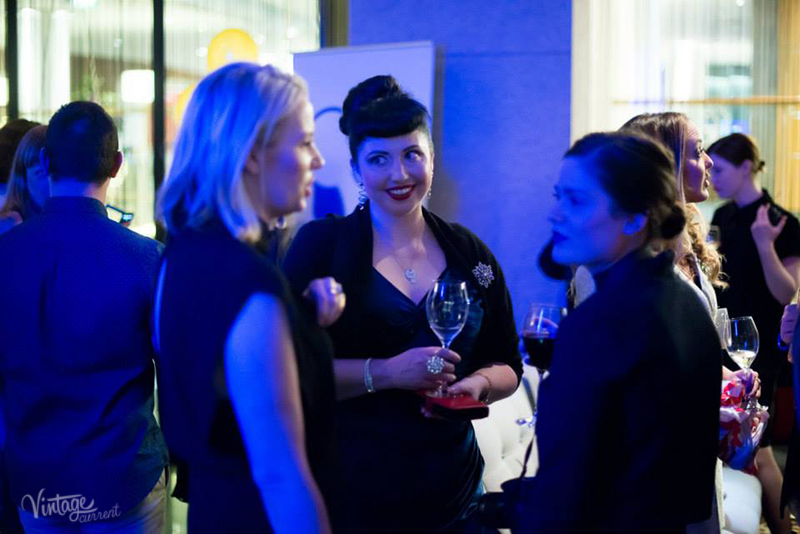 Credit – Alexander Kesselaar of alexkess photography  (my crazy eyes courtesy of too much excitement!)
Before heading out for the big event, I was able to take a little time to relax in my room and watch the twilight dip over the cityscape. Being based at Rydges North Sydney made it exceptionally easy to get into the CBD for events, and visa versa, to have my friend come and meet me for brunch the next morning.
The friendships I've made through this blog are the things I treasure most about this opportunity. My friend Jaede, originally a Sydney girl, has been living is Las Vegas for years. I was fortunate enough to get a chance for the two of us to meet face to face over there in May and now on home turf. Nutella doughnuts and fruit salad at the breakfast buffet were the perfect way to catch up on all the gossip and plan our next meet up event.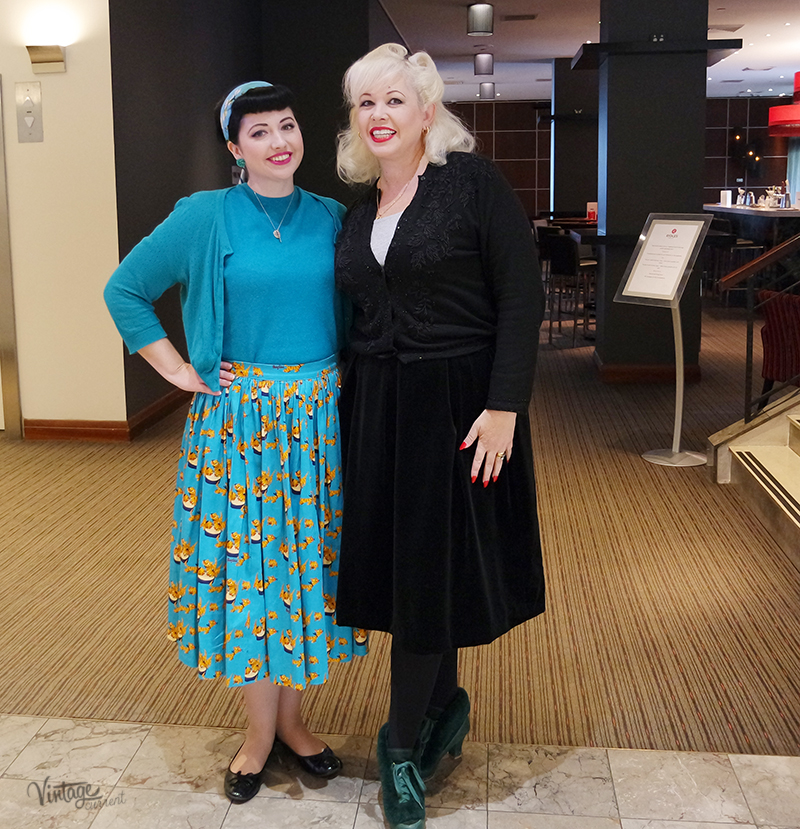 Even though I'd eaten first and second breakfast, I had a special lunch date to get to; so it was off to Burger Project!
A little known fact about me is that I love to eat. I truly dislike eating simply to keep the body going; I much prefer the endorphin inducing experiences you seek out of pure pleasure. Hamburgers haven't sprung to mind for me in this category, until I visited Neil Perry's Burger Project
You may remember the carefully hand made hamburgers of your childhood, those prepared by the couple who owned the local corner store. They have remained a distant memory and something no burger has ever matched for me, until now. I'm not exactly sure what the key differences are; the fresh produce, the way the beef is ground, perhaps it is the beetroot in the Aussie burger?
Whatever it is, Burger Project is the kind of place you feel like you should have made a reservation for.
Don't rush this one; make it a highlight of your day.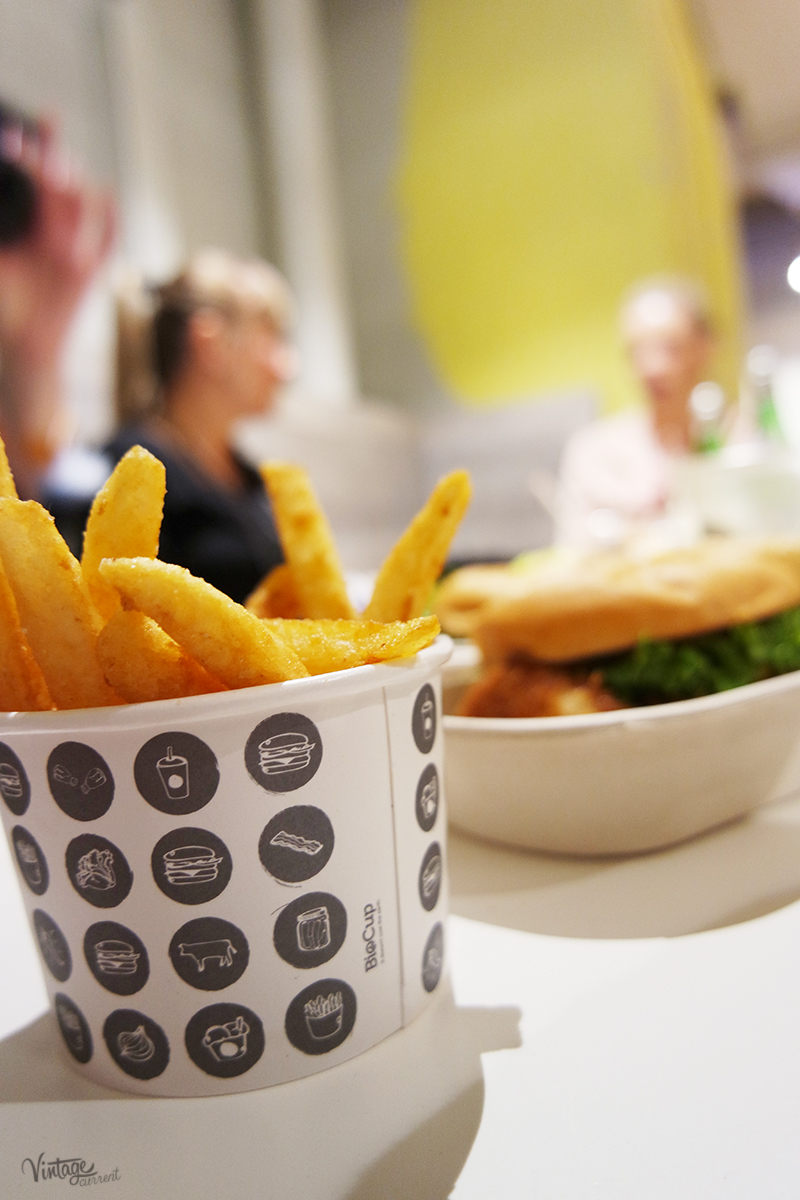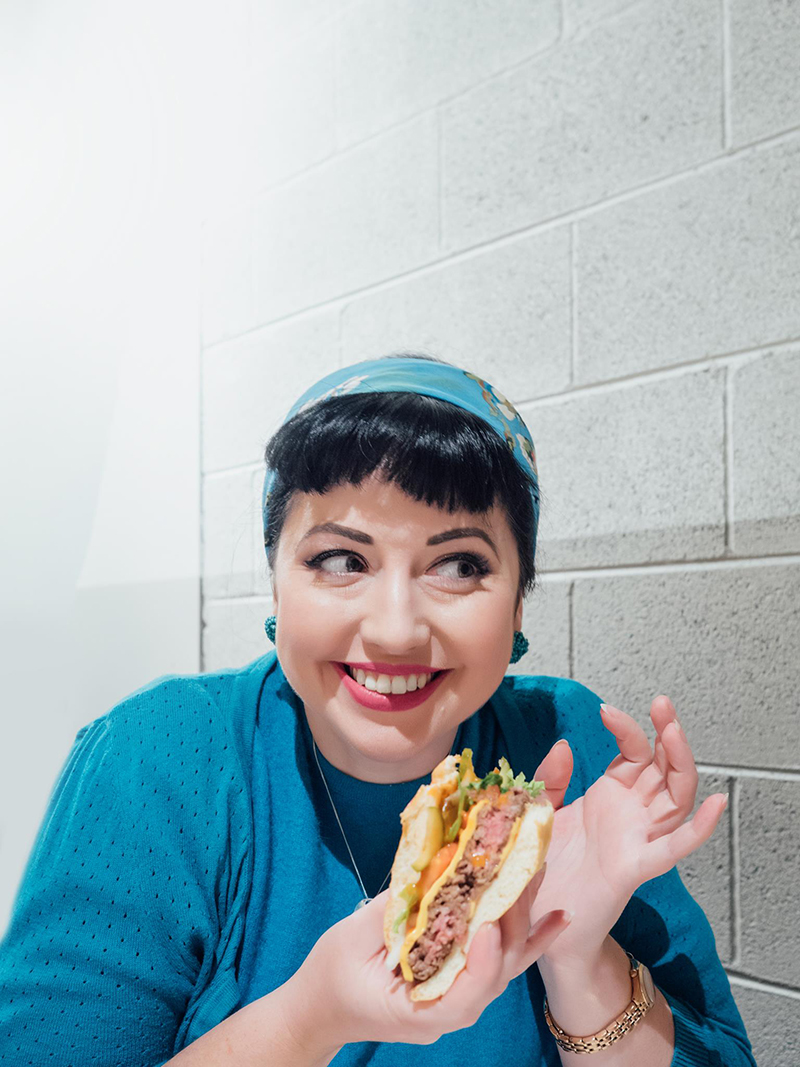 Image by my buddy and fellow Bloggerati Rachel Devine
If this heavenly moment wasn't foodie enough, Qantas had a real treat organised for our group; an evening with Neil Perry at the justifiably famous Spice Temple! Once I heard this I simply had to change my outfit plans for the evening, a simple black dress wasn't going to cut it, so I hot footed (Uber'ed) it down to Surry Hills and popped into Hola Chica where I picked up a "spicy" leopard print number.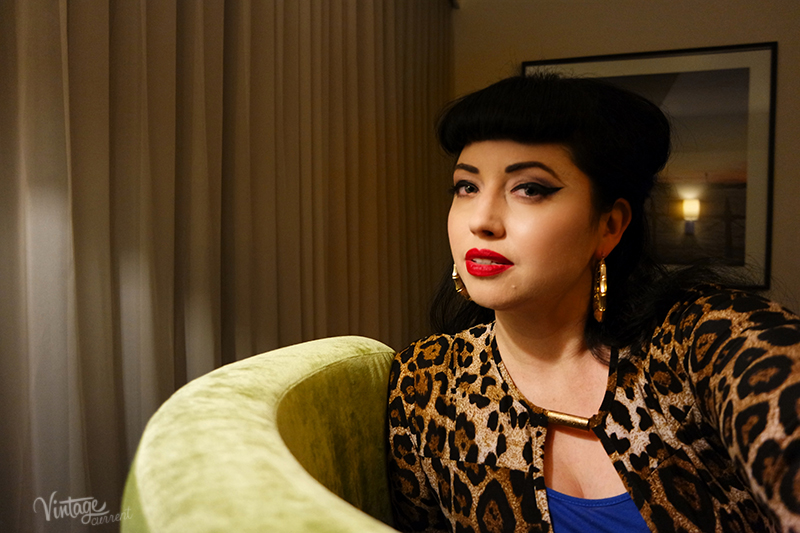 Feeling suitably sultry for the scarlet glow of Spice Temple, we began our evening with Chinese Zodiac cocktails (mine was a 'pig') and marvelled as the menu unfolded.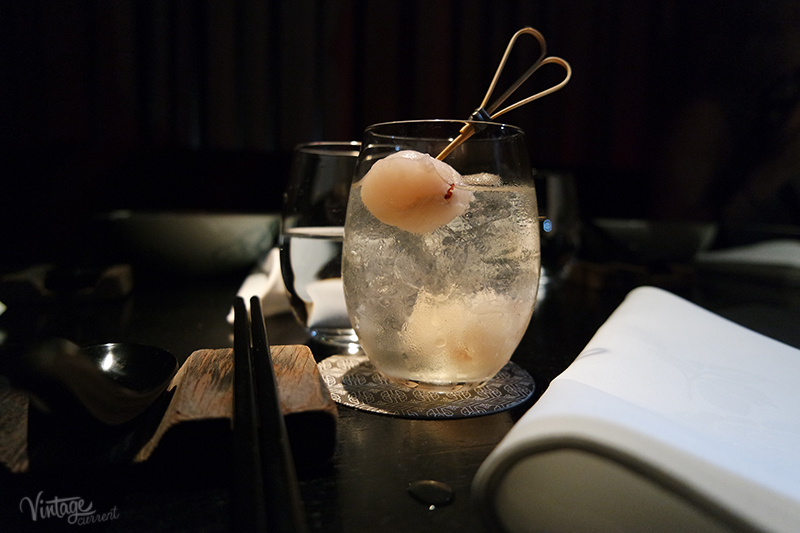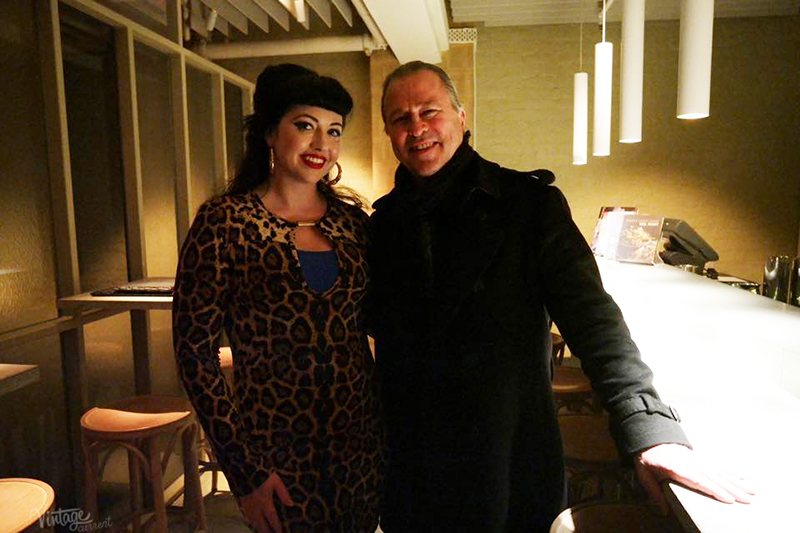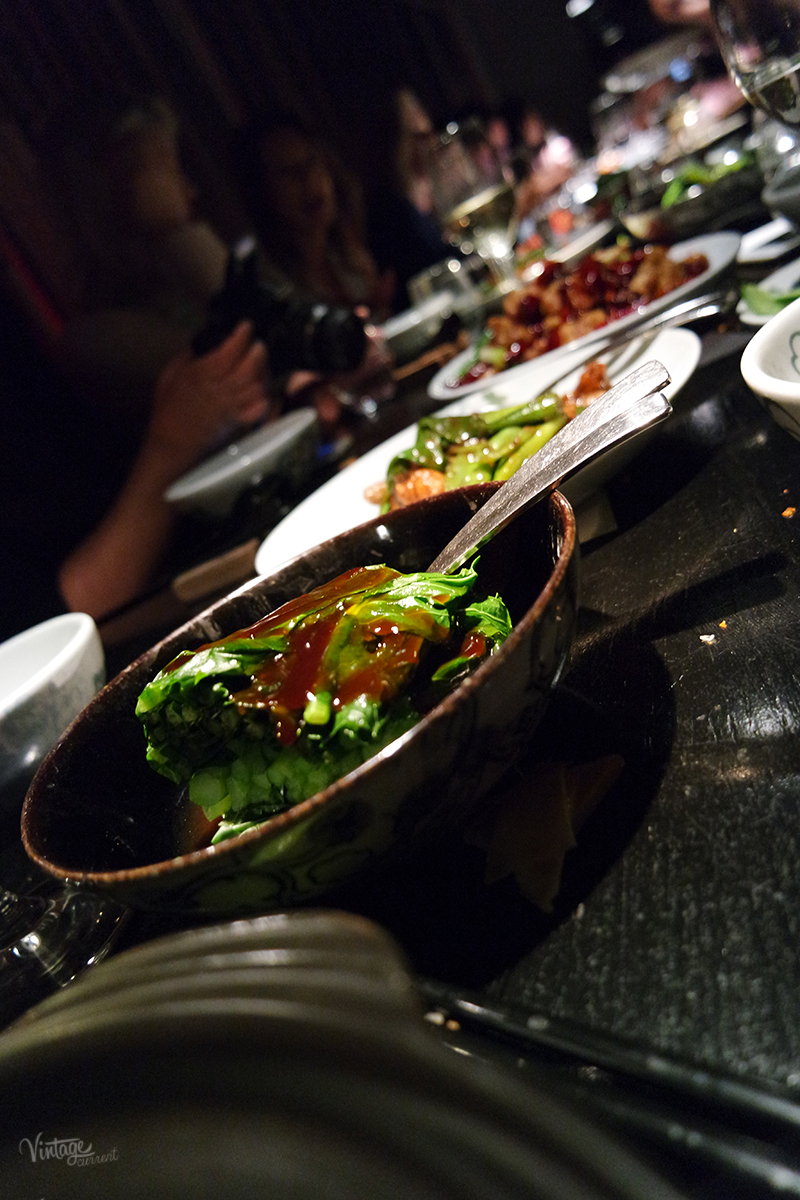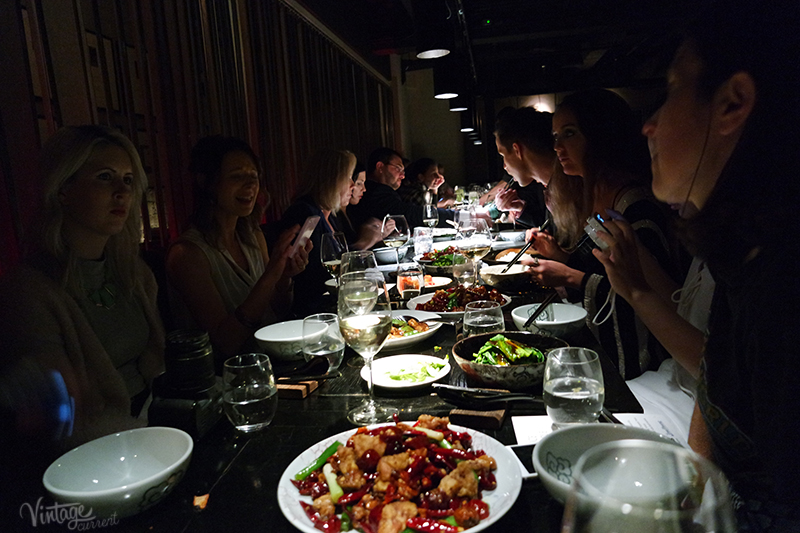 A 7am start on conference day is never my favourite thing, but in spite of that I have an amazing ability to get myself together when I have to. A hot cup of tea in the room and Croc Wrestlers on T.V work wonders to motivate you out of bed and out the door!
By 8am, and in the golden light of morning winter sun, the Bloggerati had descended on the Macquarie Room at the Pullman. Sitting in a room filled with the best and brightest of the Australian blogging sense is an incredible privilege. Having everyone share their tips, tricks and experiences provides the kind of community that enables us to be that much better at what we do.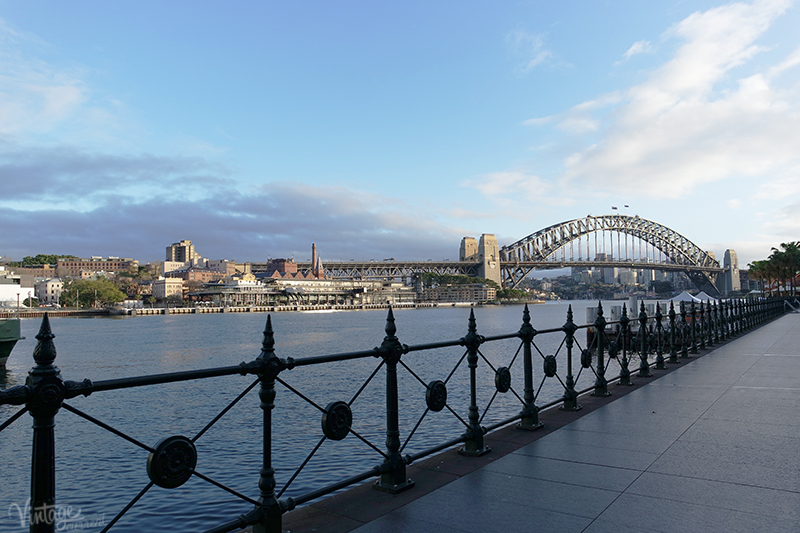 As I packed my bags, the scent of jasmine rice and chilli still infused in my Spice Temple outfit, I made a mental list of all the things I wanted to come back and experience. The days went far too quickly and even though we packed so much in, we could have easily filled another week. Sydney really is a fabulously exciting destination all year round.