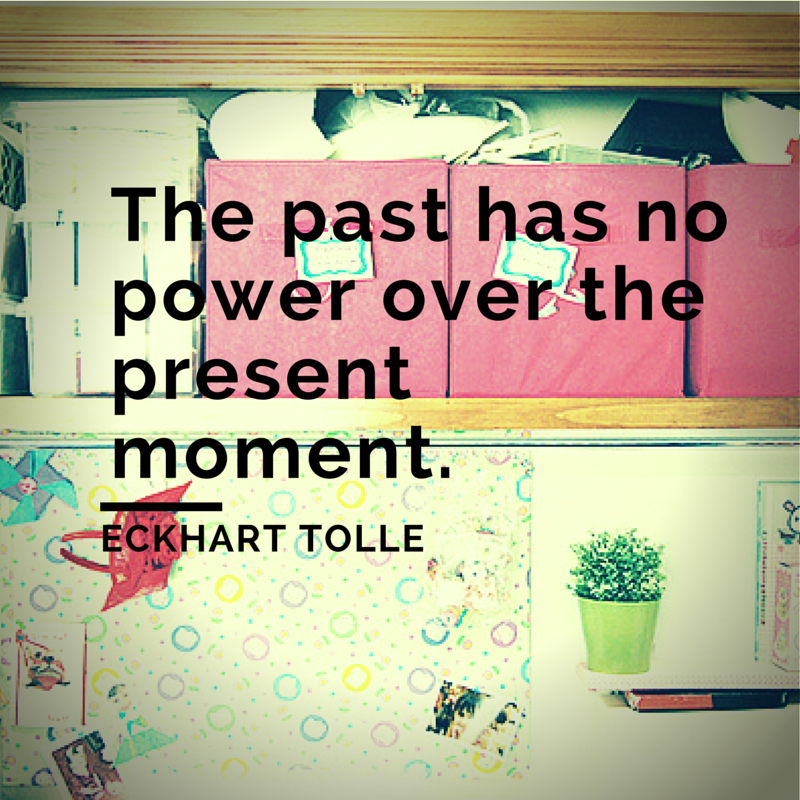 All those artsy and crafty types amongst you will understand the lust we have for a crafty space of our own. For somewhere to have Pinterest worthy ribbon racks and colour coordinated furniture. This is a great idea if you make your living this way. If like me, this is actually a hobby, and has become a very sporadic one at best, it is time to get real.
My studio houses my business stuff, my craft stuff, my books and my husband's home office. Gradually all of these things have started to spread throughout the house, not just because there is too much stuff, but because when we sat back and evaluated it, we realised neither of us actually needed a dedicated space to work. The studio was acting for the most part, as storage, and we'd take our laptops to work outside or elsewhere.
So it is going. All of the sewing I haven't touched in ages, all of the unread books, all of the paperwork that can be digitised, all of the ephemera that is just gathering dust. It will become a simple guest bedroom, with no regular tiding needed.
It's a bit scary, the thought of letting all that go. The question is, why is it so? Is it that 'what if I need it again?" factor, or just the strange security we have in stuff. I look at all the things in my office and know that anything of great importance can be kept on a hard drive or in the cloud. There are a few instruments, like the printer and some basic stationery, which I need. Other than that, there is not one thing in the room that makes me more money, makes me work better, or makes me truly happier for it's presence.
But how do you actually do it? How do you get rid of it?
Not one at a time.
Again, as I said before, I prefer big sweeping gestures and this is no exception. Instead of going through storage boxes item by item, I have grouped things into types. Crafts, sewing, books, crockery.
Things that are of value to others who need them can either be sold or given away, but as a job lot. The more work you make for yourself in this process, the more likelihood of second guessing yourself or becoming mentally exhausted and giving up.
All of my craft stuff was boxed up and sold off. All of my fabrics, patterns and trim (two full car loads!), have been given away to a friend with a small seamstress business. Bam! Job done!
Even my perpetual towel problem is being sorted. Three towels per person, one hand and one face as well. Then two separate sets for guests and pool towels for everyone. In spite of my "Hitchhikers Guide to The Galaxy" tendencies, three towels per person are plenty.
Today I tackle the kitchen and start photographing all that 'special' china that never gets used. We have one mouth each, and I don't host dinner parties, so a couple of extra place settings is all that's needed.
I'm not going to pretend that there isn't sentimentality in all this, there is. But I also hate how I've come to resent the sentimental for its volume and requirement for being kept. Instead I've found other ways to keep them.