How to make Butter Shapes
Ordinarily, I'd never think of serving shaped butter – you'd get it on a butter dish in it's original form. But for our recent family lunch, I thought I'd get really creative with presentation. It's such a simple and cute addition to the table – you'll have friends and family poking at the shapes asking "what is this?" You'll feel a little bit like Chef Heston – and that's not a bad thing!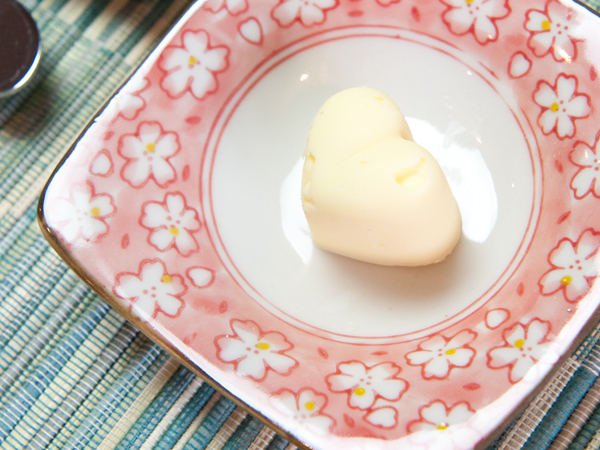 Shaped Butter Recipe
Ingredients:
Room temperature / soft butter
Silicon mold (ice mold / chocolate mold)
Basil, parsley or other herb (optional)
Method:
1. Use a mortar and pestle to grind the basil.
2. Mix well with the butter.
3. Use a teaspoon or small butter knife to place butter in the mold. The trick is to do this in small amounts and push the butter in well, to remove air bubbles.
4. Fill the mold to the top and smooth the top edge.
5. Place the tray in the freezer for at least an hour to set.
6. Carefully (depending on your shape) push out your butter shapes.
Once you've popped out the butter leave it to sit at room temperature for about 15 minutes before serving, so it's easy to spread.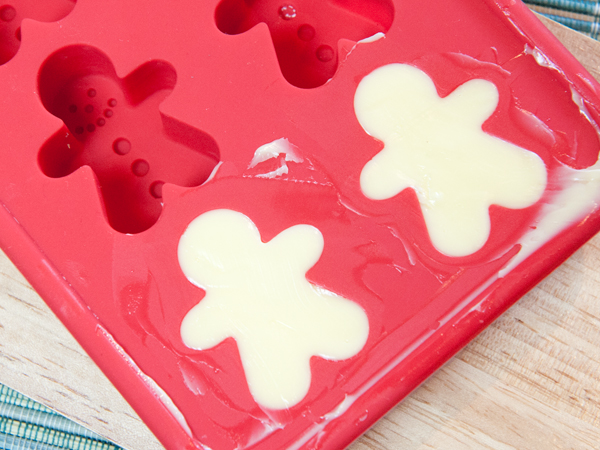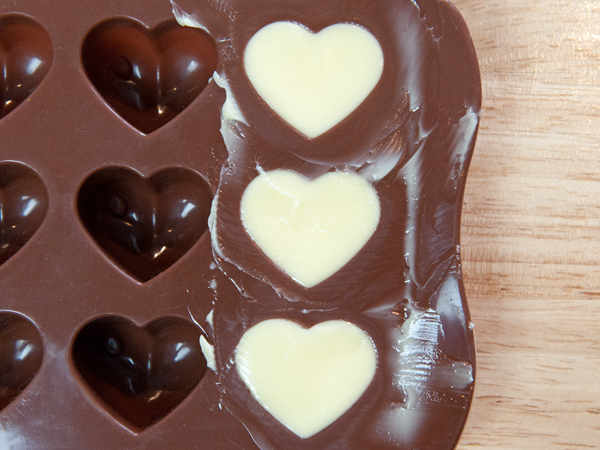 Note: Don't melt the butter and pour into the molds! As fantastic as this idea sounds, the butter changes it's composition when it is melted and the butter separates. You'll have a liquid base that won't freeze and a non-stable top layer.
Styling notes:
Floral butter dish – Daiso