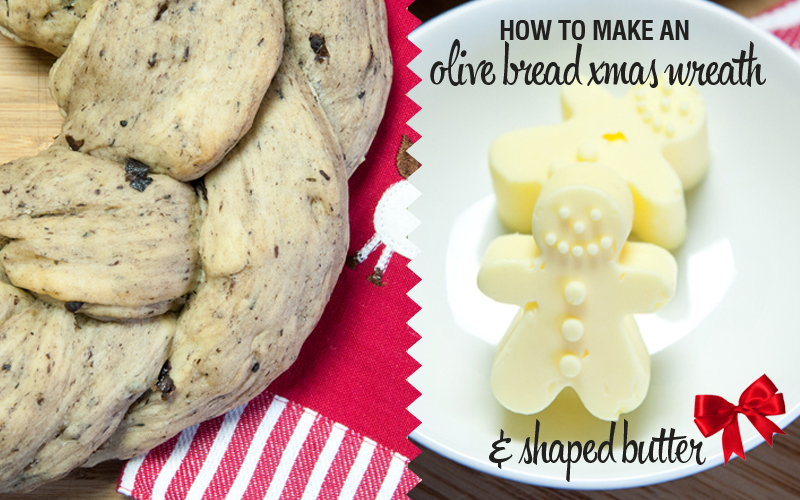 Here's a couple of food ideas for Christmas – that will be visually appealing and tasty!
A while ago I posted about making Olive Bread, which by the end would get you two cobs of bread. For Christmas, how about putting a twist on this recipe – and change up the last step of making the Olive bread?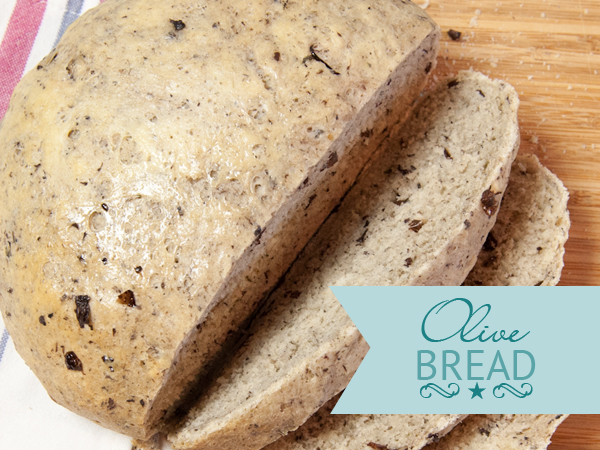 Step 4: Punch Down, Divide, and Shape the Loaf.
A. Instead of dividing the loaf into two cobs – split the dough into 3 equal parts.
B. Once you have your 3 parts, lightly roll them and pull them out to make lengths (about 50-60cm).
C. At one end, attach all parts together, but pushing the dough down at the tip.
D. Then start plaiting the dough!
E. Once you get to the end, shape the plait into a wreath and neaten off the loose ends by tucking and hiding them in with the beginning of the wreath.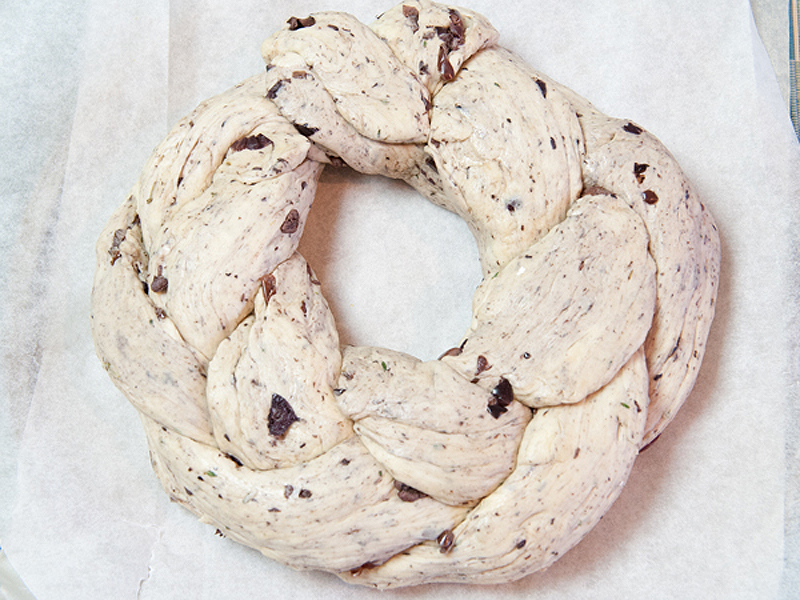 You can see my creative effort at joining the dough strips at the top of the wreath.
At this point, you are up to Step 5: Proof the Dough (Second Rise) and continue on making the bread as per recipe. This little twist on making olive bread, can be done with other bread recipes too. Do you have a favourite bread recipe you like to use? If you do, give this idea a go for Christmas, and see your family and friends stare at your edible table decoration!
Another Christmas themed idea for the table, and a perfect accompaniment to your bread wreath – is creating shaped butter. This was covered in an earlier post as well, and you may have noticed these cute little fellas made an early appearance: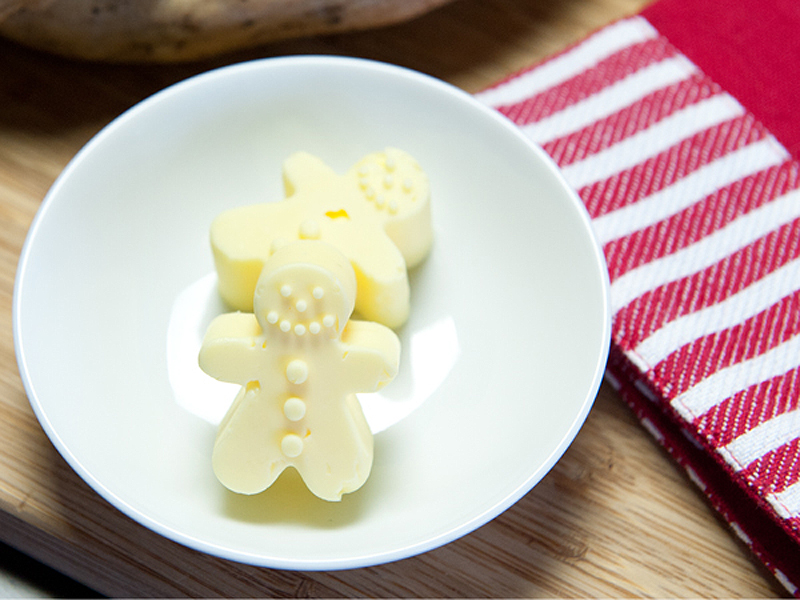 For something a different, why not add to the Christmas colours of your decor, and make your shaped butters green. You can do this by adding either basil and garlic or parsley and pepper to your butter. Use a mortar and pestle to grind your green leaves, which will help colour your butter.
Olive bread and basil butter. Not just good looks, but great taste!