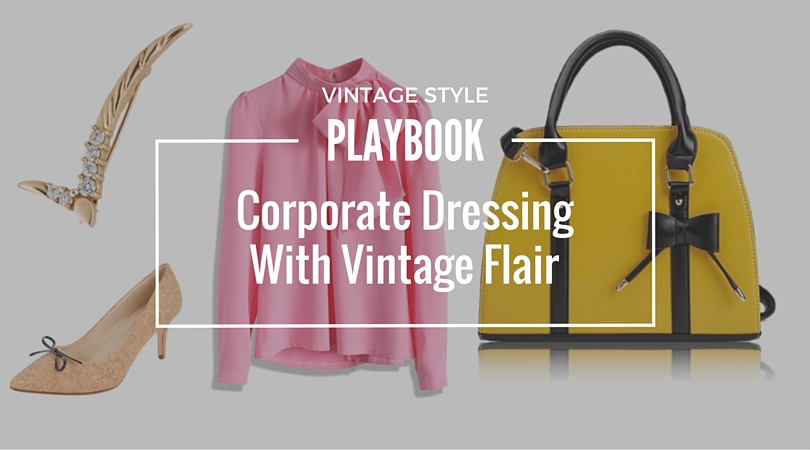 Corporate vintage looks are one of the most polished and put together choices in your vintage playbook.
These looks are an instant way to boost your credibility, authority and have your style noticed for the right reasons.
How you pull your look together is all a matter of personal preference, but having these guidelines in place, you're far less likely to experience buyers remorse.
Today we're looking at the staples you'll need to pull off a vintage look in a corporate job.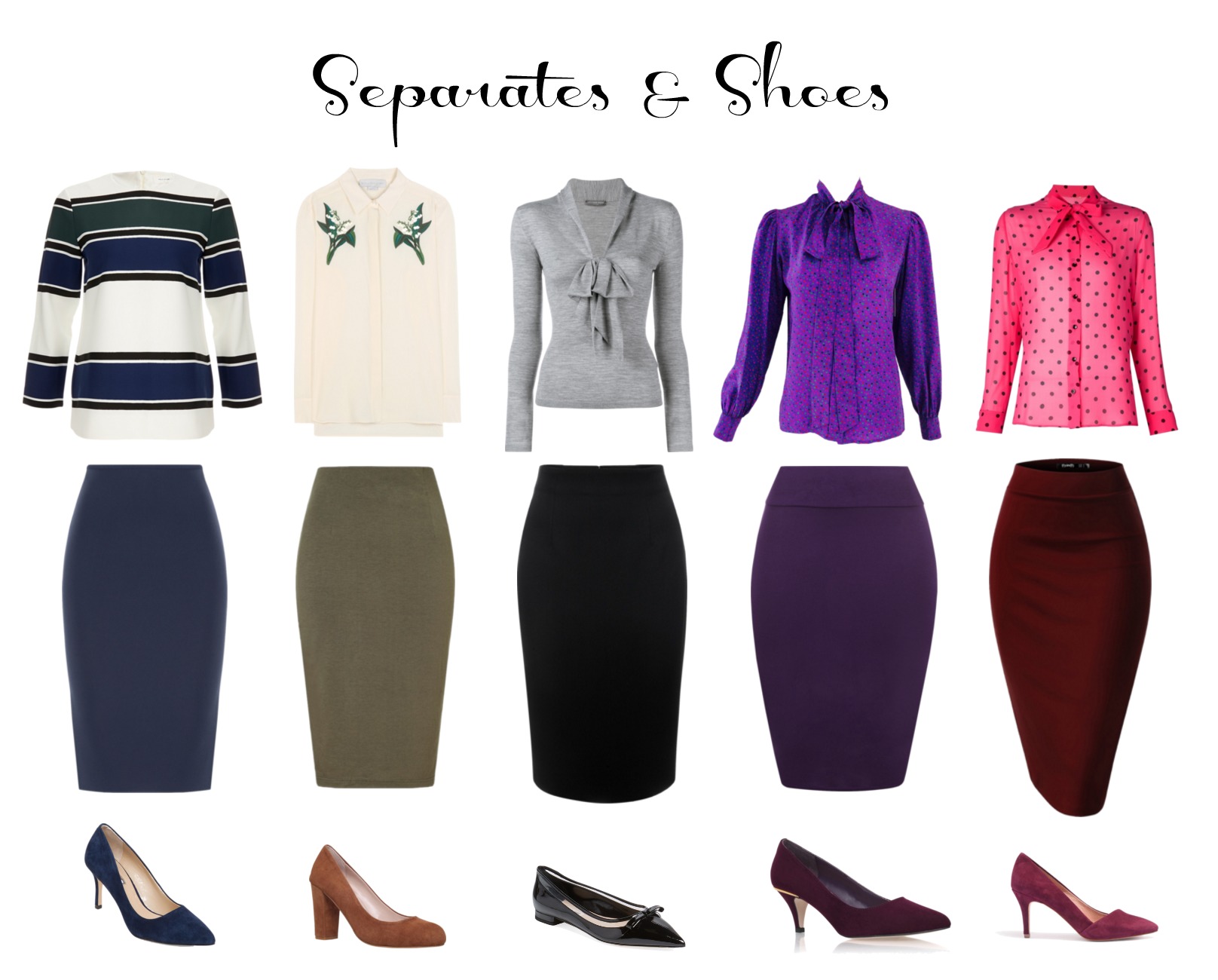 Tonal dressing
Pick your colour palette for the season and layer your pieces accordingly. You'll be able to mix and match these into other looks, but for the office, creating an ensemble with a harmonious colour balance is a cornerstone to the vintage look.
Keep your patterns simple, and when in doubt go for textural variation rather than polka dots, plaids or paisley.
Waist line
Your natural waist is a beautiful thing, and knowing where it is will make a huge difference to getting this look right. Your natural waistline is the smallest part of your waist, often in line with your belly button.
You want to choose pieces that sit either on or just above your natural waistline, not below.
Keep it defined with matching belts or simply by tucking in your blouse.
Length – Hemline is everything
Below the knee is a must for corporate environments. We're talking just under the kneecap, not mid calf or ankle length. Hemlines that end mid calf are problematic for all but the most shapely legs and finding something flattering off the rack is extremely difficult.
Ankle length is suitable only for evening wear, so if you're in any doubt, have your skirts hemmed to your own measurements.
Shoes
Vertiginous heels have no place in vintage style corporate wear – can I get a collective sigh of relief?
Lower heeled pumps, kitten heels and structured flats are both practical and business like.
TIP

When you're searching online for the right kind of shoes trying these terms: Kitten heels, Low heel pumps, court shoes.

For separates try: Blouses, pussy bow, midi skirt, knee length skirt, pencil skirt
Coats – Black is Boring
Overcoats play a large part in vintage dressing. The huge variety of colour and shape is something sorely missing from our business districts, certainly in Melbourne where basic black has become boring black.
You don't need a huge wardrobe of coats but choosing a colour and silhouette that works for that season and your main colour palette, will add that 'next level' touch to your vintage game.
Bags- No schlepping allowed
Matching your bag to your shoes and the rest of your ensemble is a sure fire way to amp up the vintage factor in your look. Changing out your handbag to match whichever colour you're wearing that day is also an excellent incentive to keep the contents of your bag streamlined and organised.
A structured bag that is large enough to hold your work essentials without becoming overstuffed is a good guideline. And never, ever, schelp along a nasty reusable shopping bag with your lunch!
TIP

You don't have to spend a packet to find a great bag. Here's what to look for in quality instead of just brand name: Metal feet, metal zippers, real leather (it can be cleaned and fed to last), solid stitching not glue.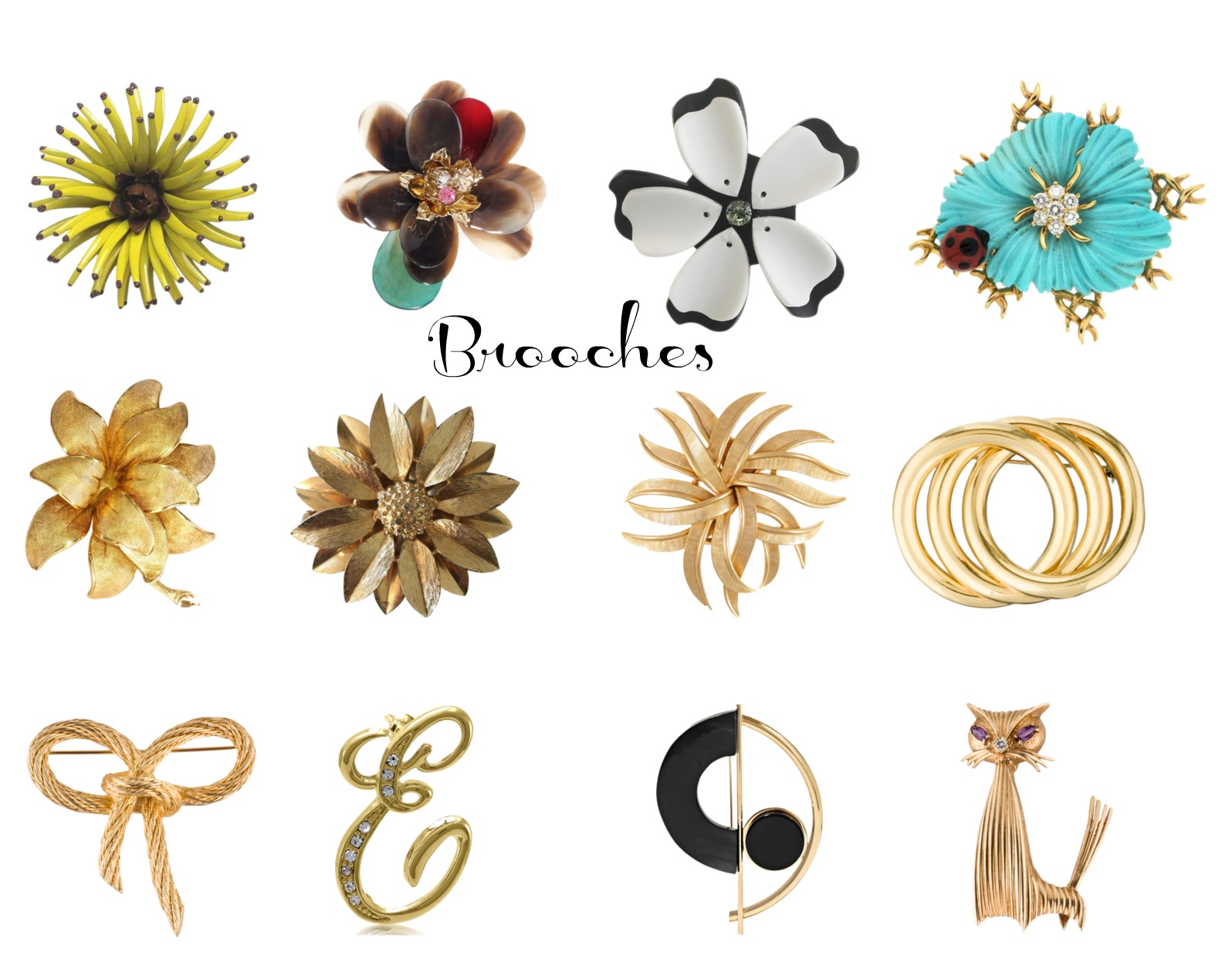 Brooches & Other Bling
Keep it simple.
Brooches are an ideal way to add a little more individuality to your look but be careful not to go overboard.
For corporate looks stay away from heavily jewelled or sparkly pieces. Instead opt for pieces with distinctive structure or understated novelty.
This is the perfect style addition to allow a stronger influence from your favourite era.
TIP

While it may be harder to find these sorts of office appropriate pieces from times when women weren't in the office (think 1920s), the best solution is to source from a later era that referenced the original. For example 1980s brooches can often be seen to take on a more Art Deco look.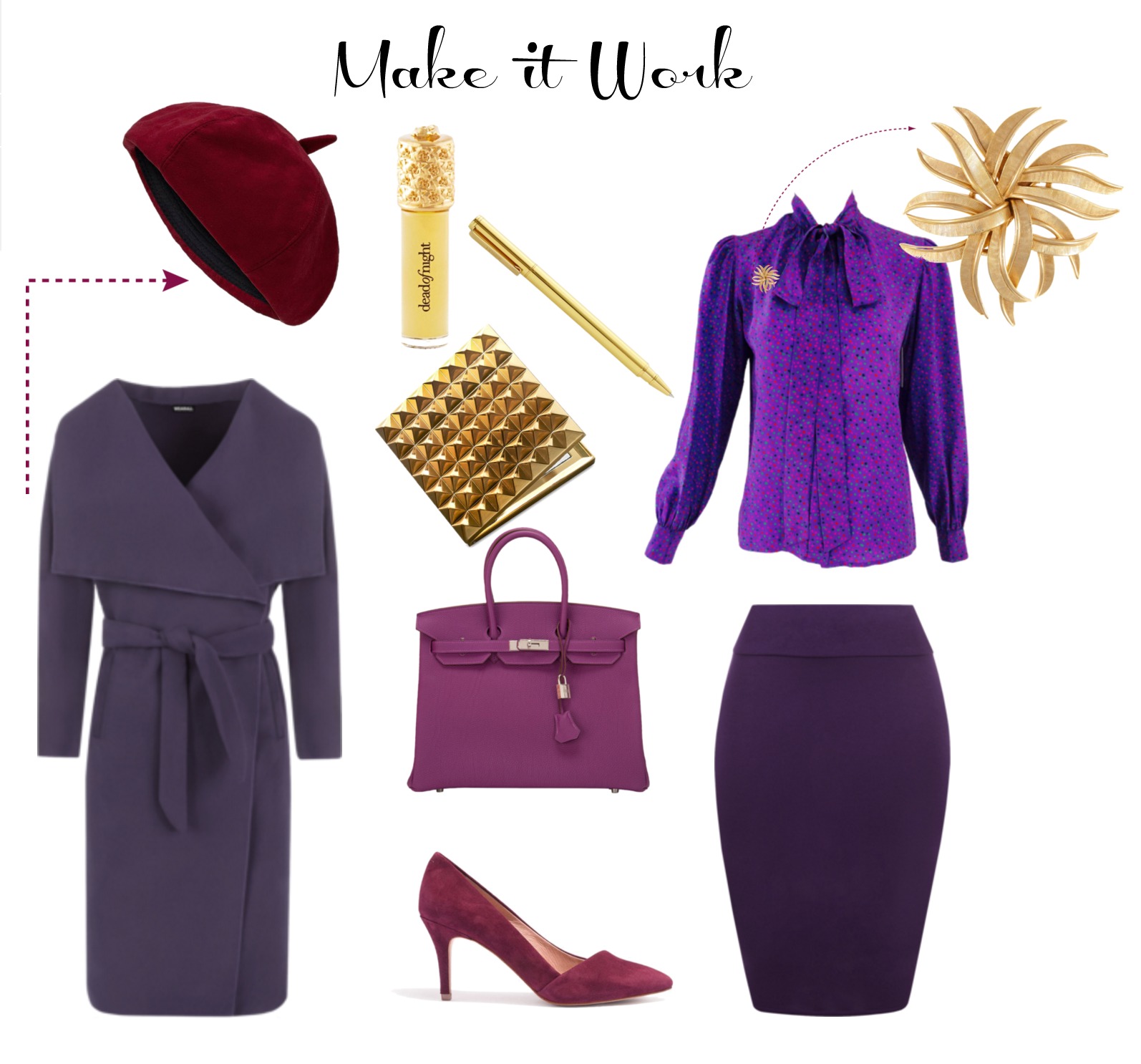 Building a wardrobe of vintage style staples requires a game plan.
You need to have a handle on your lifestyle and what it actually demands as opposed to the "dream life" you'd like to dress for. It's by falling into this trap that we find ourselves with closets overstuffed with things we never wear. Trust me, I'm still fighting with mine.
Dressing within the confines of a certain era is not for everyone, and this is by no means the only way to wear vintage or vintage style fashion. The choices are endless, and unless you have the time and budget to experiment with anything that takes your fancy, there are certain guidelines that can help you find a shortcut to your perfect style.
BONUS: Download this style guide as a handy PDF!
[mc4wp_form id="16058″]