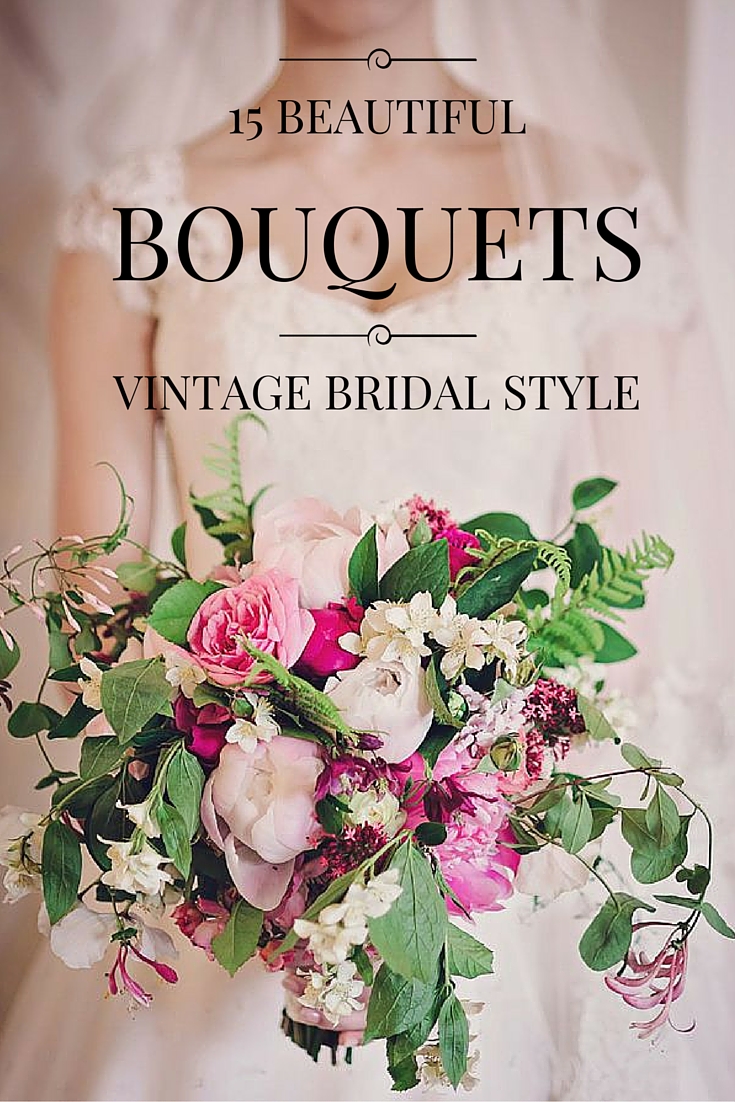 If you're planning your vintage wedding theme, or even thinking ahead for the future, you know that finding all the perfect elements is a daunting task.
Need some help and inspiration for your bridal bouquet?
Here are 15 of our favourite styles that spring from traditional vintage floral arrangements, from our new Vintage Wedding Bouquets Pinterest board.
Sweet, sophisticated, earthy and rich, each of these vintage bouquets have a different significance and will help add another layer to your story and big day.
 The Sweatpea's history can be traced back to 17th century Italy. It has a softly pastoral feel. Small and delicate these flowers signify blissful pleasure.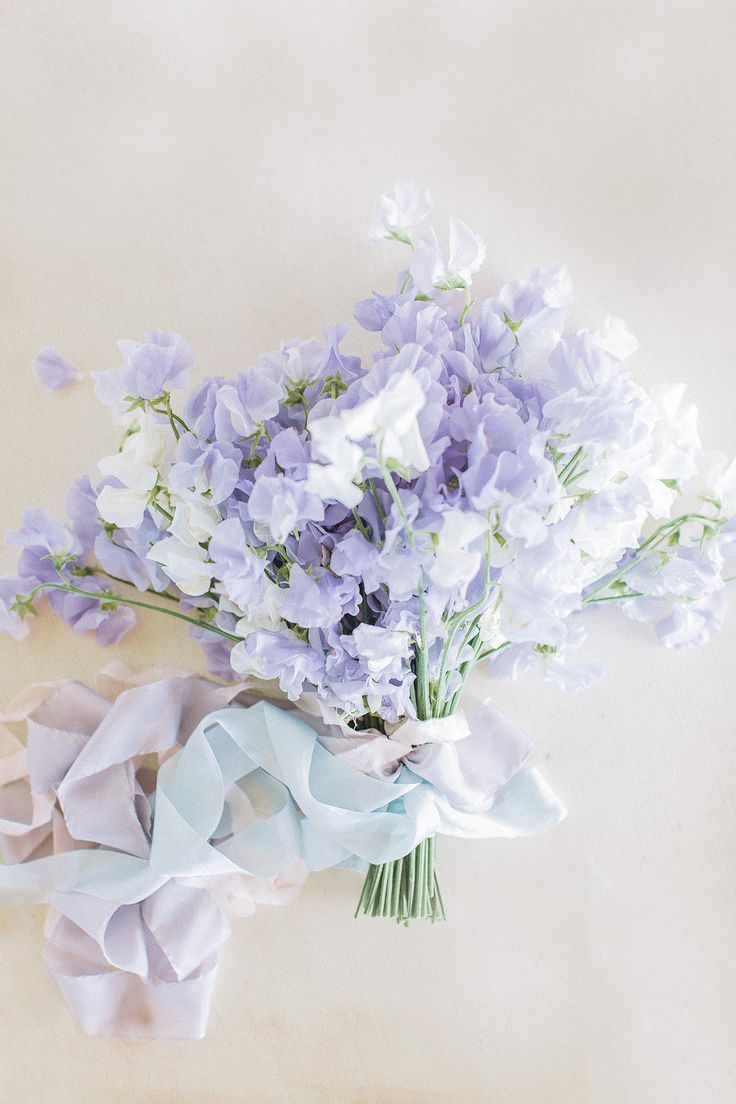 2. Rich reds and berry tones in this opulent arrangement are lent a slightly less formal structure by mixing both delicate and strong foliage in wild sprays.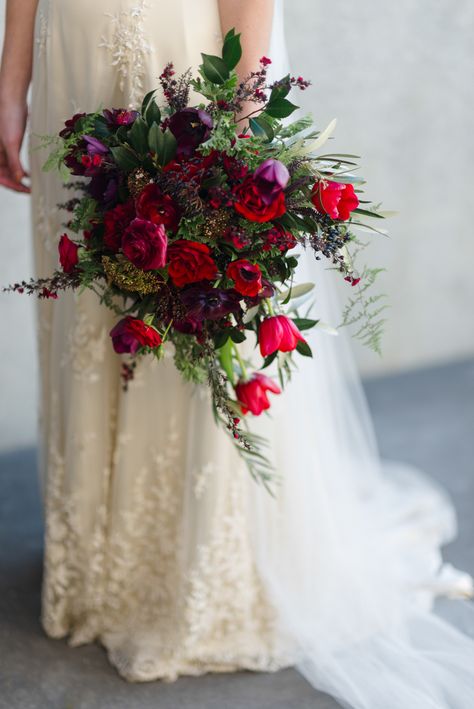 3. Giant seed pods, white roses, glossy winter green leaves, succulents and wild boronia come together in the perfect mix of modern meets traditional.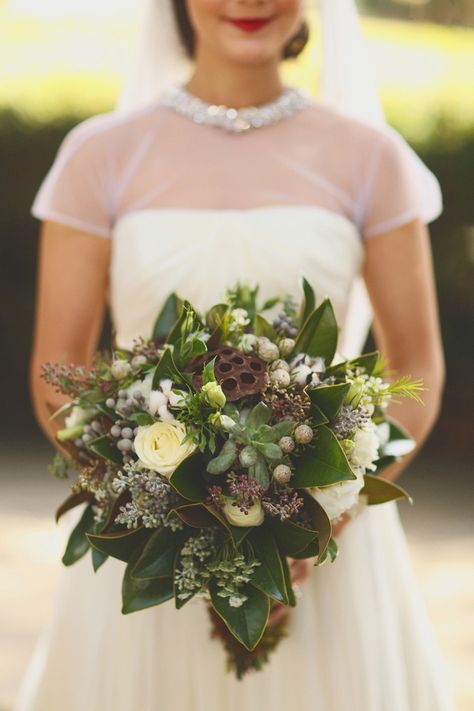 4. Muted peach tones and the wide spread of blue and purple hued foliage give this bunch a soft romance. The perfect compliment to a softly draped gown.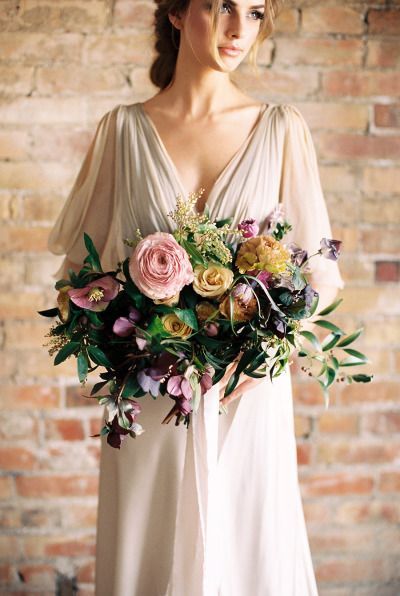 5.  Peonies, ferns and ranunculi add their blousy faces to this pretty posy. The deep rich raspberry colours against the navy suits, anchors this mid-century wedding ensemble.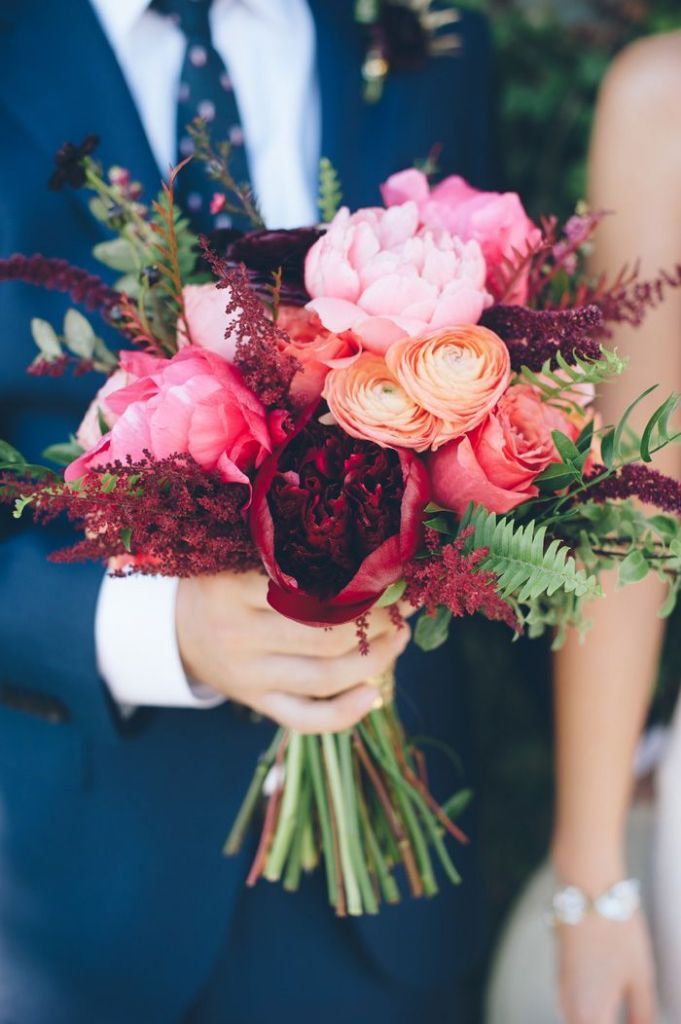 6.  Lilly of the Valley and Star Jasmine make the ideal vintage bridal bouquet. A hugely popular wedding motif in both the 1930s and 1950s, these flowers often carried over into the headpieces and wedding dress embroidery.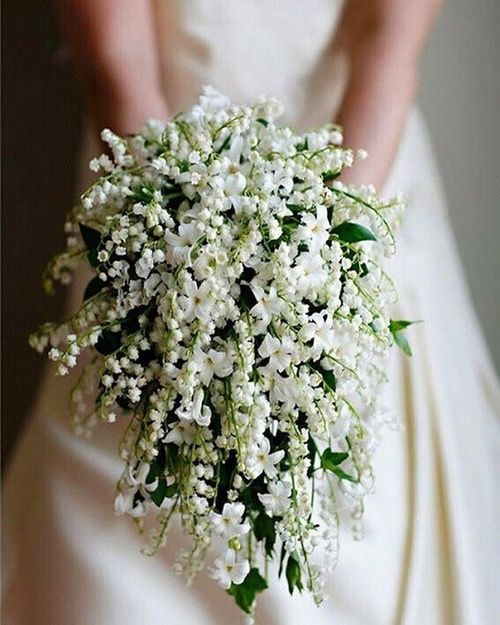 7.  Luscious red cherries add a delicious touch to this rich berry toned posy of peonies and roses. A wonderful choice for the alternative vintage wedding and quite possibly the perfect bouquet for the Rockabilly bride.

8.  Wild and free, daisies, pussy willows and thistles are the ideal flowerchild bouquet for our 1970s inspired bride.

9.  Again, Star Jasmine and Lilly of the Valley with trailing strands of green ivy have been seen gracing the arms of the Edwardian and Victorian bride.

10.  Giant tree peonies nestled in maidenhair ferns make a brilliant bouquet.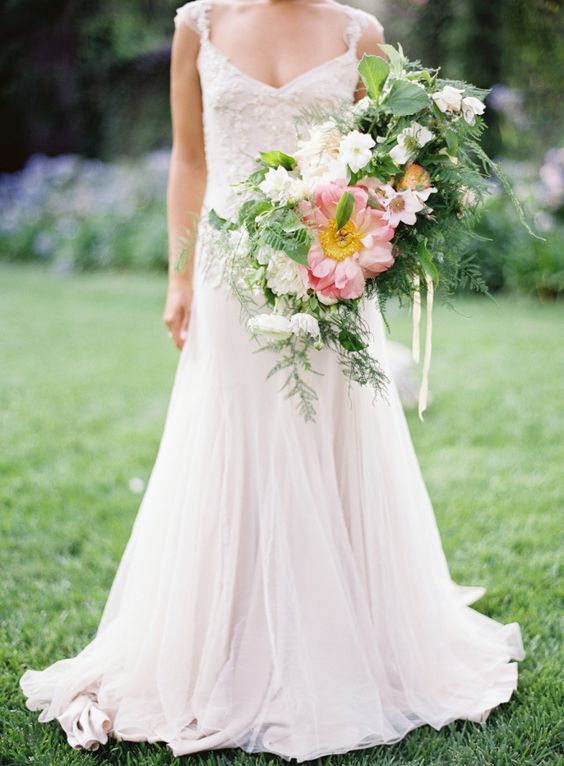 11. Jasmine, peony roses and orange blossom make a fragrant collection.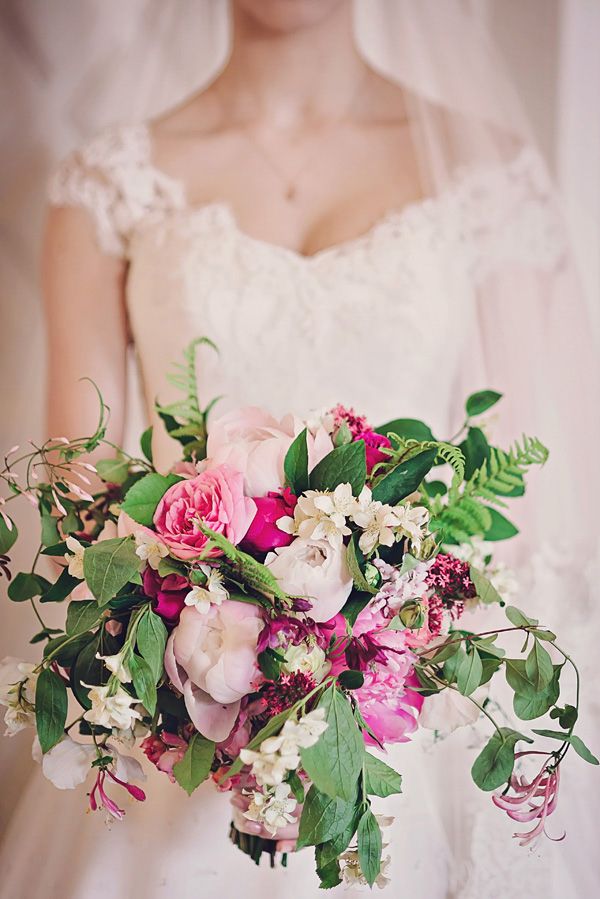 12. 1960s pastel shades to echo the perfectly sweet bridesmaid dresses of the time, can be found in a fluffy bouquet of hydrangea, roses and babies breath.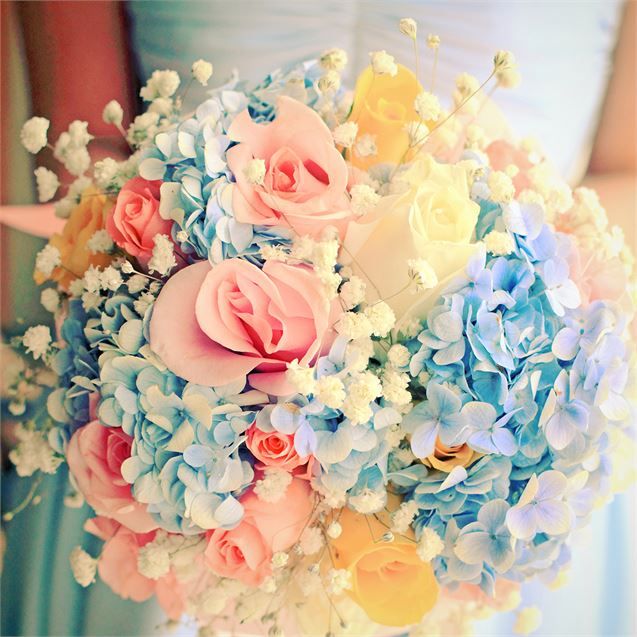 13. Bright yellows and lime greens in these fresh roses and daisies, call to mind the poppy tones of the 1970s bride.

14.  Peonies and lilacs in shades of purple are an elegant, classic style.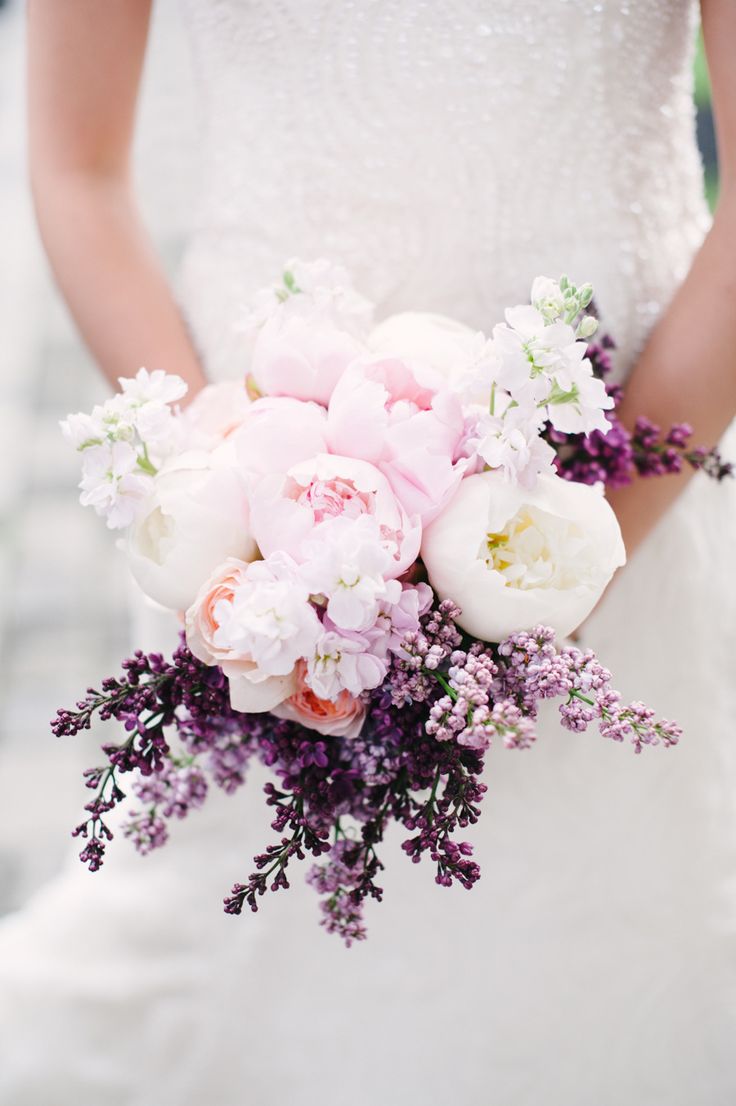 15.  Cascading Ivy, Baby's Breath and other delicate blooms are reminiscent of Victorian era bridal bouquets.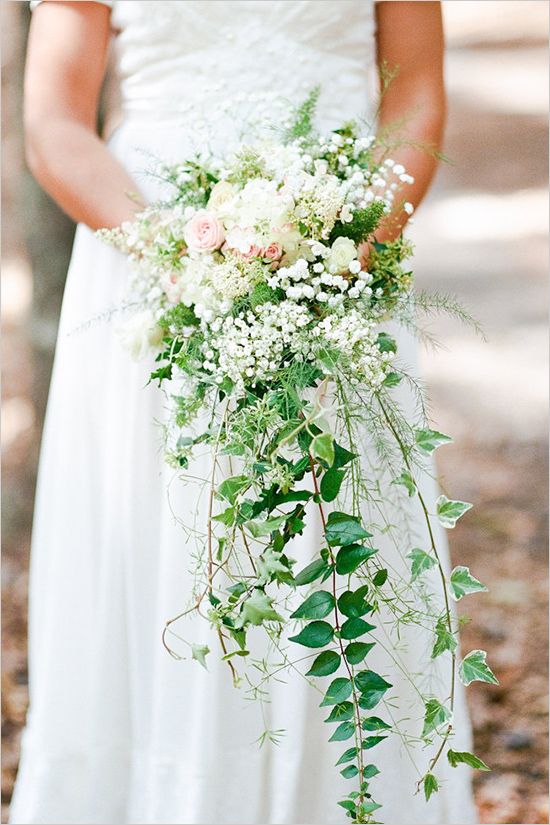 Which of these bouquets do you like most? Would you choose any of them for your big day? Share your thoughts in the comments!  
Follow Vintage Current's board ?? Vintage bridal bouquet ?? on Pinterest.