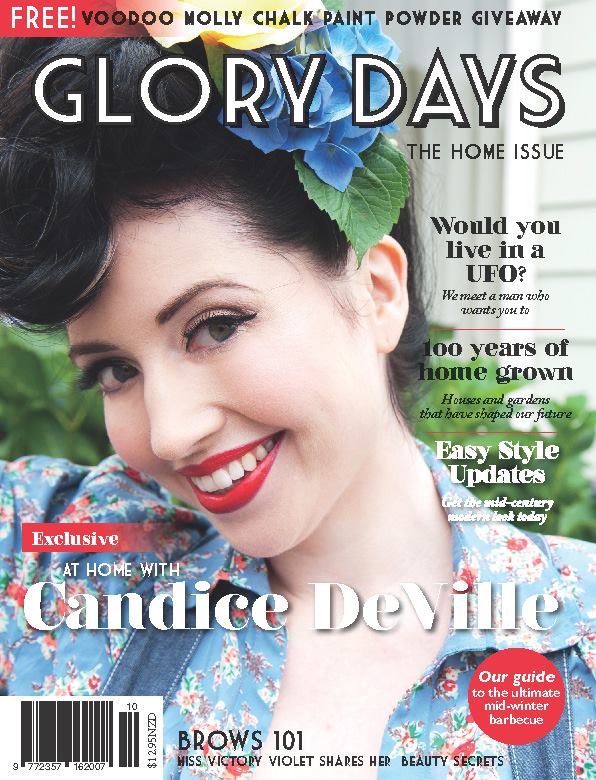 It is with absolute joy that I can share with you so very exciting news. I'm a covergirl for Glory Days magazine! Based out of New Zealand, Glory Days is a wonderful publication covering all manner of lifestyle and beauty features for vintage lovers of all eras.
I was first turned onto them around twelve months ago and was seriously impressed. It seems that there are quite a few vintage and pin up mags popping up these days, but few have the quality and depth of articles as Glory Days. This isn't just a publication with a bunch of pretty pictures, but contains all sorts of inspiring lifestyle ideas and accessible resources.
I so enjoyed being interviewed by Natasha. Our mutual passion for vintage and business came together in a long conversation I didn't want to end. We spoke for hours about life as business owners and vintage lovers, which leads me to my next exciting announcement; I've now been invited to become a regular columnist for Glory Days and head across to New Zealand on tour!! Boy did we kick off winter with a bang!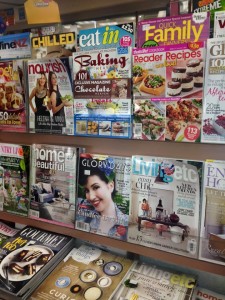 Images via Glory Days Facebook page because I'm a bit excited!
It never ceases to amaze me how this blog has changed my life and my ability to take ideas and morph them into something new. This year, my Year of Living Bravely, is only six months in and already the seismic shifts in my direction have been astounding.
Last month I emailed you to find out more about what you love, what you want to learn and what's holding you back from achieving your dreams. Your heartfelt responses have been overwhelming, so much so that I'm still in response mode. I knew I wanted to take Vintage Current in a slightly different direction, one that was more focused on you and less on my day to day. The challenges you face, be they style, business or personal, are not at all dissimilar from those I've had to master. So I want you to get more. More than just outfit inspiration, more than just a lovely read, I want to give you the keys to the kingdom. All we need is your permission to deliver them to your inbox.
[dt_button size="medium" animation="none" icon="" icon_align="center" color="" link="http://eepurl.com/KMeYb" target_blank="true"]Get Vintage Current Exclusives in your inbox[/dt_button]
You can order this issue here and check out the Glory Days Facebook Page for daily updates.