This post is brought to you by Nuffnang and Strictly Ballroom The Musical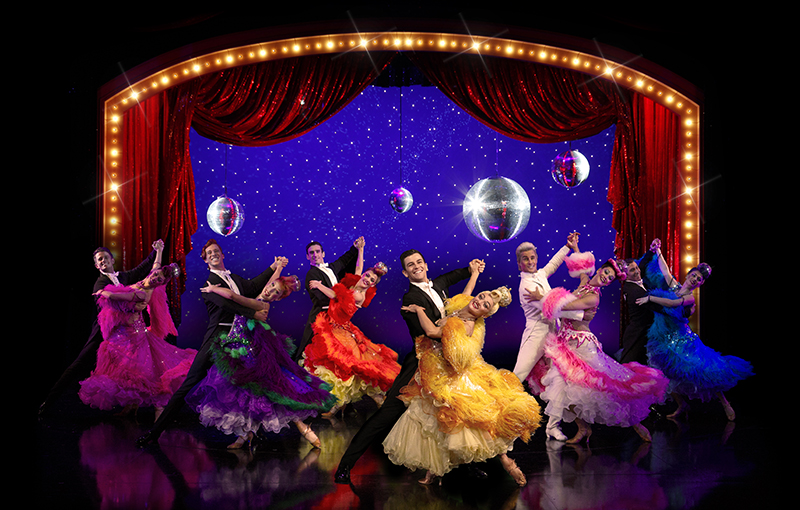 "Oh my giddy Aunt!" This is the first phrase that pops out of my mouth when I was asked today how I enjoyed the opening of Strictly Ballroom the Musical, and yes, I do actually speak like that!
As a dancer myself, (albeit a somewhat interpretive one) I am all too familiar with the world in which this show is set. The pure Australianism of the story, the cast and the costumes is pure gold. If you've seen the movie you may be familiar with the storyline, but it still can't prepare you for the brilliance of the stage interpretation. I don't want to give away the surprises in store, but when you consider what Baz Luhrmann does on screen, just wait till you see how that translates to stage!
The musical numbers were just as sparkling as the tight pants on stage. Familiar songs had me racing to Spotify to add them, and incredible new pieces from Sia and Eddie Perfect completely and instantly won me over. To get even the smallest taste of what an uplifting and fun show this is, you must see the video trailer.
The characters and costuming in this are so familiar to me that I had to double take a few times, especially with the protagonist's mother being the dead spitting image (down to her overblown coiffure and tight sparkly dresses) of a woman I often see out on the dance floor. Uncanny!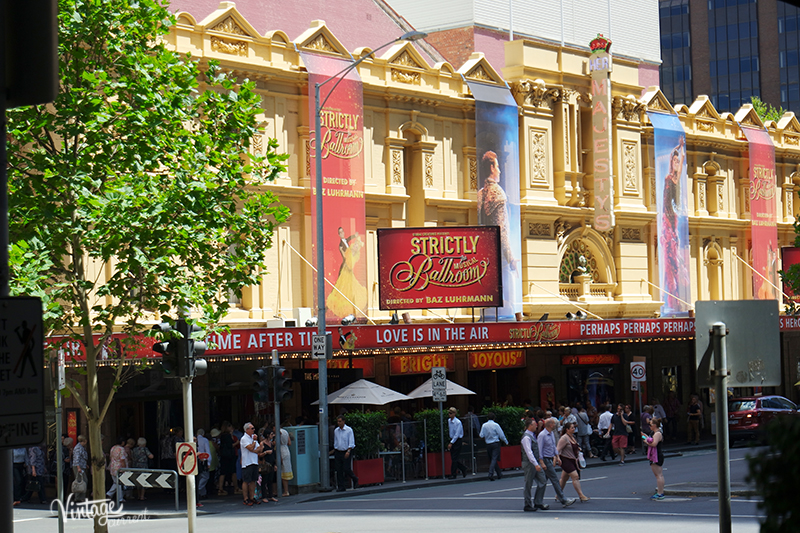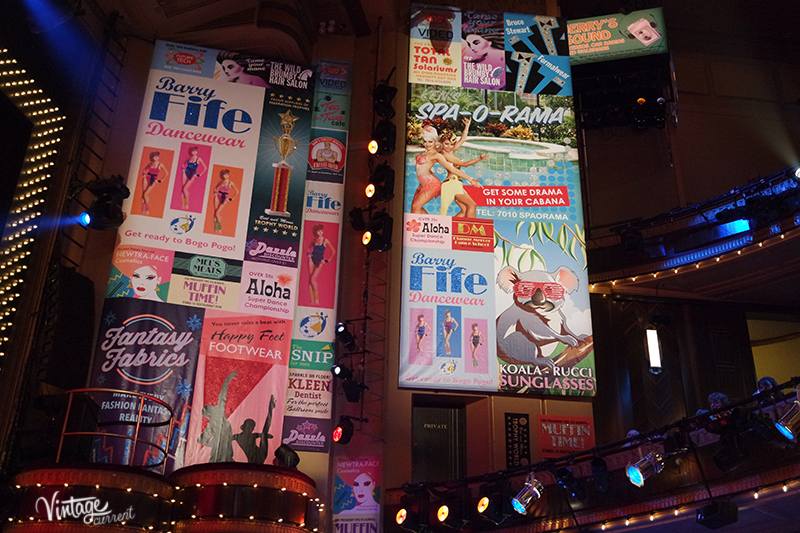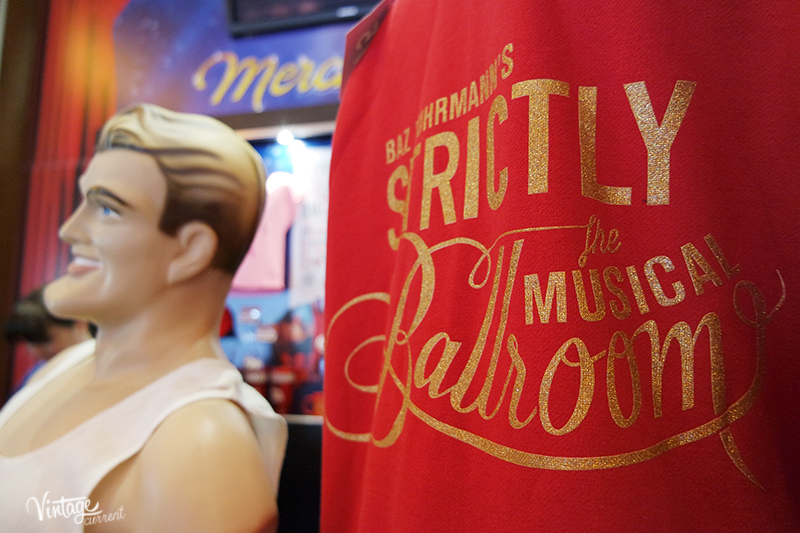 Strictly Ballroom the Musical is just as relevant, funny and moving as it was when the film was first released. A slice of spangled, parochial Australiana that lives in almost all of our memories and, for some of us, in our todays. Sitting in my seat, looking up at the brilliant red curtains, light bouncing back off their sparkles and onto the audience, we'd become a part of the show before it had even begun.
I'd love to know the total weight of sequins and crystal in the costumes designed by Catherin Martin. I wondered at that as I did my usual, and figured out which cast member I'd most like to mug for which outfit after the show. I couldn't choose just one. The vision of swirling petticoats, marabou feathers in every rainbow shade and brilliant hair worthy of my Saturday nights, made my heart race and my face slit into a huge grin. I want to be a dancer!
I don't believe I've ever had this much fun at a musical. Already, at intermission, I was Tweeting and messaging friends to let them now that they have to come with me and see it again. This is really one to make an occasion of, and if you can bust out your own sequins and glitter for the event, even better!
With tickets from only $55 from Ticketek, there is no excuse to miss this one.
Tickets can be purchased from Ticketek.com.au, by calling 132849, Her Majesty's Theatre or any Ticketek outlet.