The Dubai Aquarium and Zoo is a place of wild things and wonders.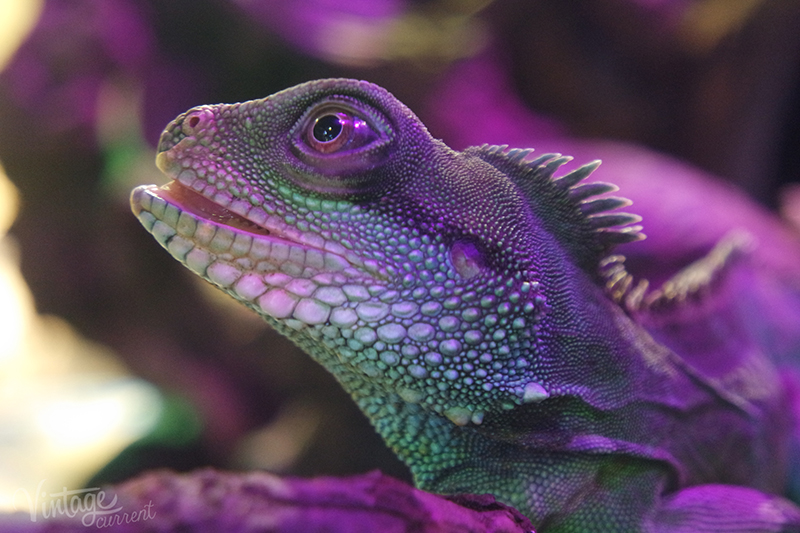 I am a bit odd when it comes to water. I love to look at it, I'm obsessed with aquariums and sea creatures, but I absolutely cannot dive. In fact I can't even really snorkel. I do try, but there is a subconscious gear that kicks in and stops me from breathing so it isn't the safest option for me. This is probably why I've developed such a love of aquariums.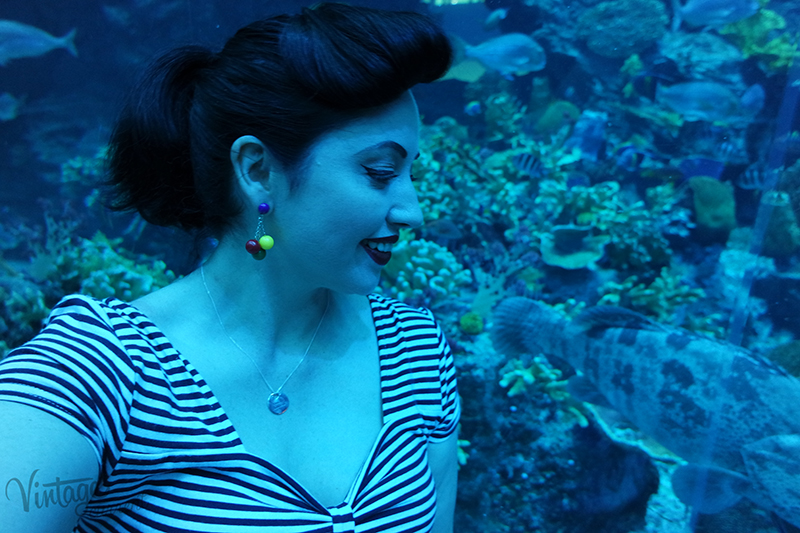 Watching everything swim by as if flying, free and elegant, fins billowing in the currents. I will take any opportunity to sit for hours and contemplate my existence in such surrounds. I sitting in the dark listening to music and watching iridescent jellyfish pulse by is bliss to me.
When I knew I was coming to Dubai, a visit to the aquarium and underwater zoo was very high on my agenda. Seeing the huge expanse of water filled with sharks, parrotfish and leopard stingrays with the cheeky grins, made me insanely happy. While everyone else walked through the inside of the tunnel, I wanted to sit on the floor, with my cheek pressed to the glass and have a bit of a chat with the occupants.
[slideshow_deploy id='16955′]
You may think me a little bit crazy, but there is such a sense of serenity in this I wanted to try and capture a little piece of it for you.
 It doesn't matter if you're a grown up with a thing for the otherworldly, or a wide-eyed child, this is an experience that everyone can enjoy. I highly recommend you take the time to not only see this beautiful display, but also just to be. In the oversized glitz and glamour of The Dubai Mall, this small piece of serenity will make you hold your breath for all the right reasons, as you stop and let this clear blue world float by.