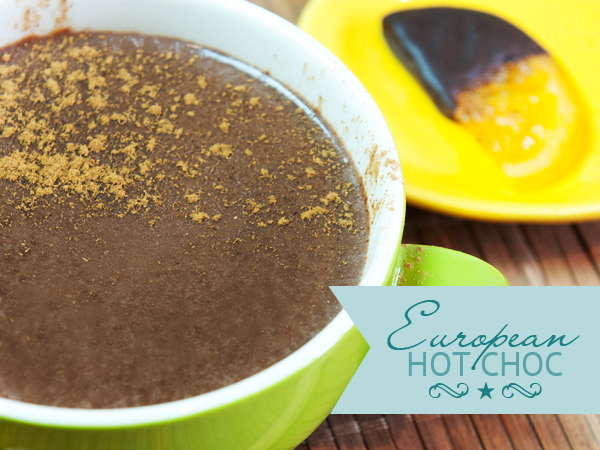 There's something quite indulgent about the thick hot chocolates you can get at Max Brenner. There's also something a little amusing about ordering a Dark Italian from the menu!
I discovered a more indulgent European style hot chocolate at The Polish Place in Mt Tamborine, Queensland. The food, the service, the picturesque view, the inquisitive and insatiable rosella's, were all amazing. But the hot chocolates were something out of this world. And I wanted to find out how I could create this at home, so I could have it anytime without the travel.
Max Brenner's retail shop does sell it in powdered form, however it contains all manner of ingredients. There must be a better and more simplistic way of making this, and pre-packaged powder is not the way for me.
So after a bit of research online, I found that it was simply three ingredients – with cornflour used as the thickener. Perfect!
The amount of milk, chocolate and cornflour ratio will depend on your personal preference. I love a lot of dark chocolate and quite a bit of cornflour to make for a very rich and very thick drink.
European Hot Chocolate Recipe 
Ingredients (per person):
1 cup (250ml) cold milk
30-50g chocolate blocks, chopped
1/2tsp cornflour (thick) or 1tsp cornflour (very thick)
Method:
1. Heat up most of the milk in a saucepan over medium heat (about 200ml).
2. Prepare the cornflour mixture by stirring in the cornflour to the remaining cold milk (about 50ml). The cornflour will dissolve into the milk. Put aside.
2. Once the milk is warm, add the chopped chocolate pieces to the milk and keep stirring.
3. Once the chocolate has melted, add your cornflour mixture to the saucepan and keep stirring until the mixture thickens.
Important! If you stop stirring during the thickening process, you'll get clumps. You need to keep the mixture moving.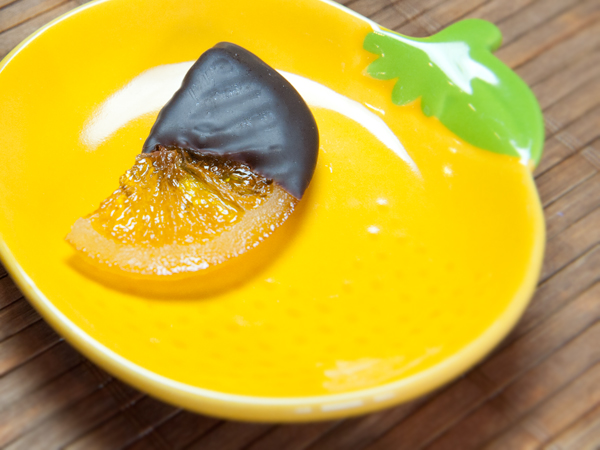 Alternatives: (yum!!)
1. Try adding 1 drop of orange essence for a Jaffa flavoured hot chocolate, and top with candied or grated orange rind.
2. For an extra warming sensation, add a sprinkling of chili powder to your mixture. Ay, caramba!
Have you ever tried thick European style hot chocolate? If you have, tell me where you've had yours – it'd be great to build up a little location list below in the comments! And if you've made this before, feel free to share your recipe alternatives.
Styling notes:
Orange plate & Green cup, both from Daiso