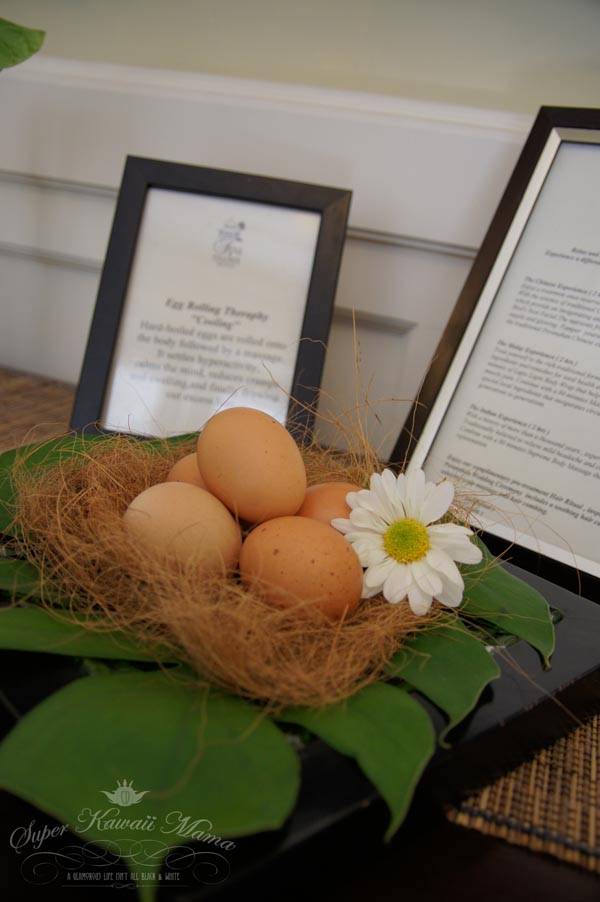 What is the most unique spa treatment you've ever had? Being slathered in mud? Covered in bees wax? I think I may be able to beat that.
On my recent trip to Malaysia I had the chance to choose an indulgence from a particularly unusual menu, one I'd never seen here in Australia. At the original colonial boutique hotel, The Majestic in Malacca, they have a fabulous spa village. All the treatments are based on the Baba-Nyonya or Peranakan culture; combining both Malay and Chinese influences. The idea is that the Peranakan healing method tends to what sort of energy a person has; warm or cool, then puts them back into balance. If you're generally a 'cool' energy you need warming treatments and visa versa.
I was invited into this beautiful reception area and then gently quizzed to find out if I was a 'warm' or 'cool' type. Before I could make a decision, we were given the grand tour of this gorgeous, heritage spa facility. It is stunning!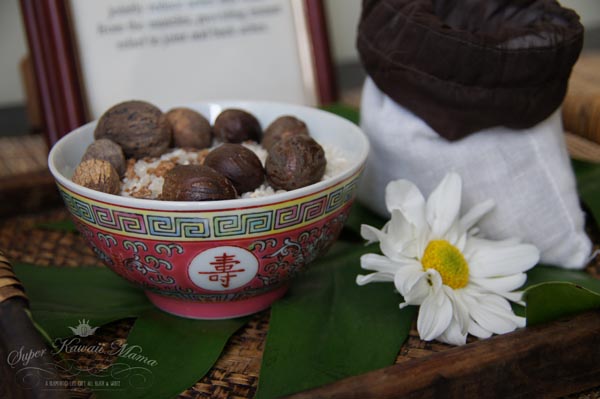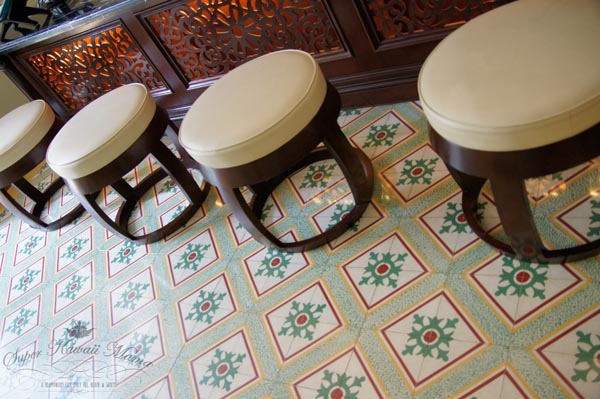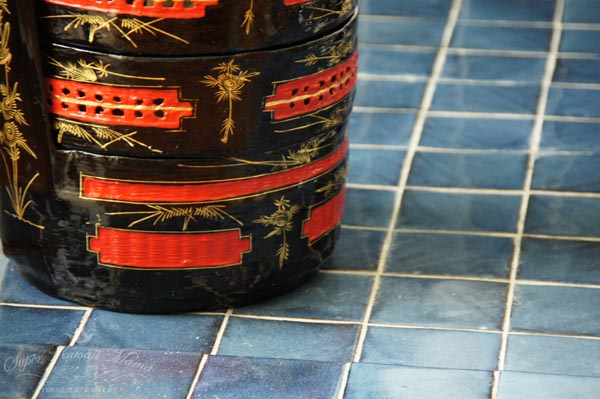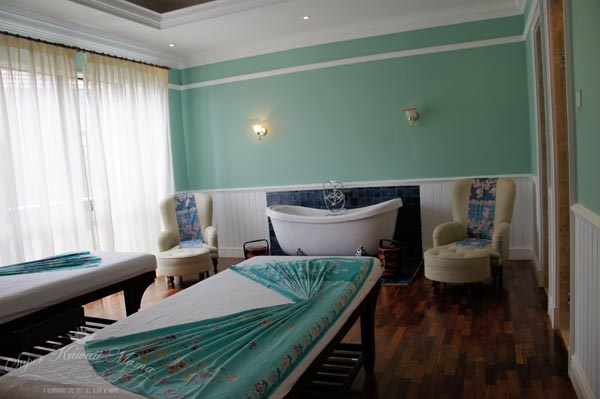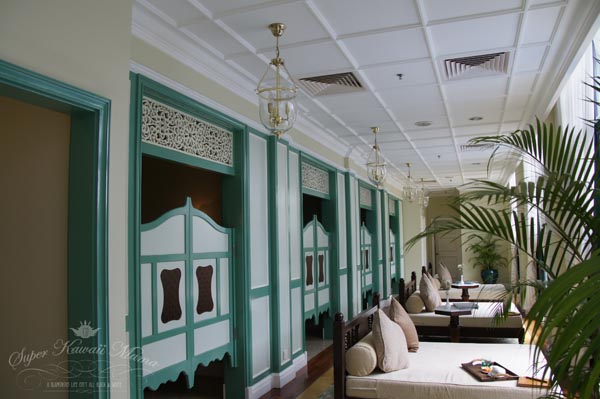 So what treatment did I end up choosing? Well not the Nutmeg (as seen above) as it turns out I'm a 'Warm' type and needed cooling, so I chose the intriguingly named "Egg Rolling Massage"! I had no idea what this involved but I was told it was good for circulation, bruising ( I always get them) and stomach cramps (all that food!). Before I went off to be turned into an egg roll, I was to undergo a special hair washing and combing ceremony that was traditional performed on brides prior to their wedding. This is pure bliss!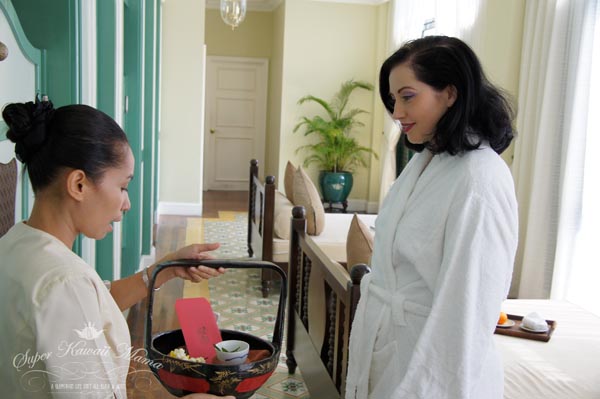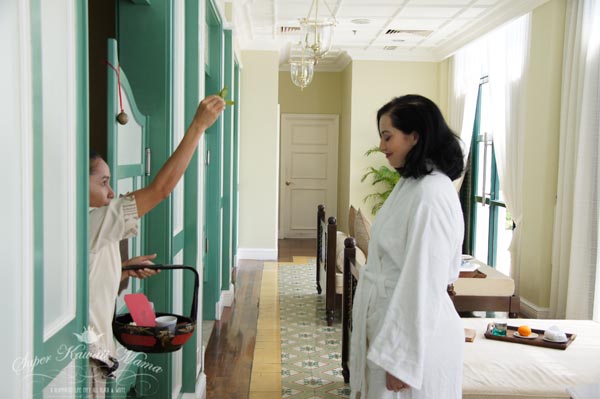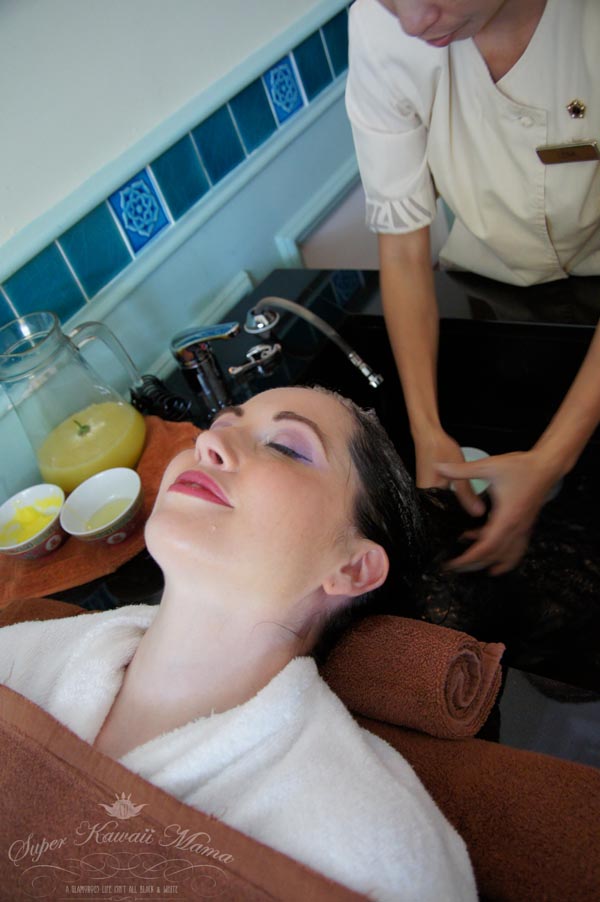 I lay there relaxed, but also highly amused, as in the ceiling was a t.v set into the plaster;  so if I wanted to keep my eyes open I'd be entertained. But what I found most incredible was that they were playing film clips of Malaysian musical stars of the 1950's and 60's!! It was sheer heaven, like watching the Malaysian Elvis while having your head massaged. Needless to say, I was very relaxed before I went in for my massage.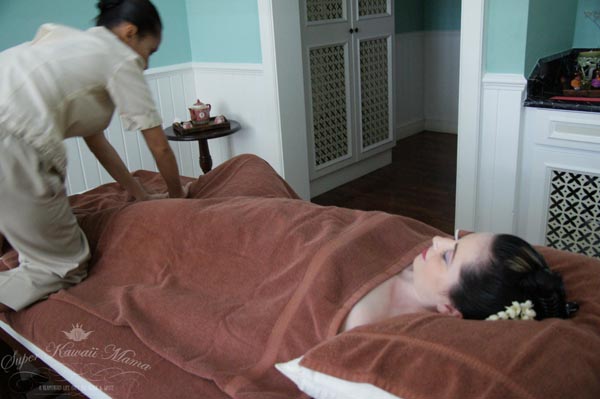 After talking a short refreshment break and being adorned with fresh Jasmine ( it smelt SO good!), I was met with my unusual massage partner.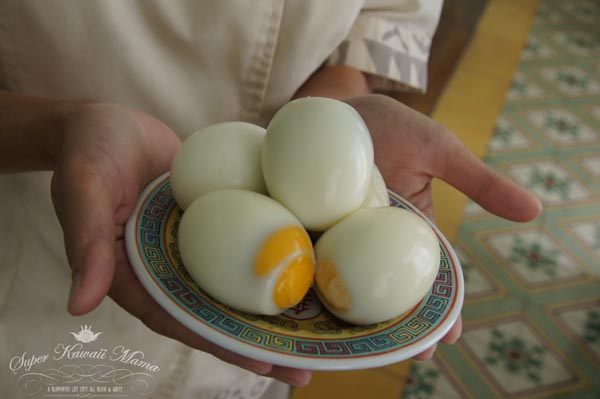 Yes, they are hard boiled eggs! The idea is that these eggs, very well boiled then shelled, are kept in a steamer to keep them warm. The massage is a progressive technique that is a combination of Balinese massage (lots of stretching), then each section of your body is rolled with these eggs.
When they first touched my skin I'd forgotten what was happening and didn't realise they were eggs. It felt as though the therapist had a warm ball of massage oil that was slowly melting over the skin as she rolled it around. After about five minutes it dawned on me that these were the eggs. They don't split open, it was just a sensation of the delicate spreading warmth as they moved over my skin. It is AMAZING!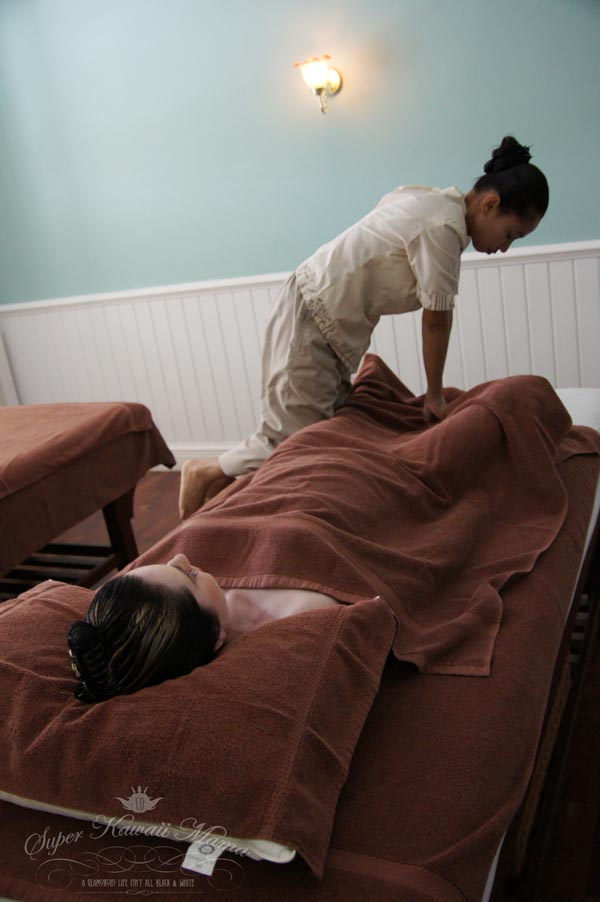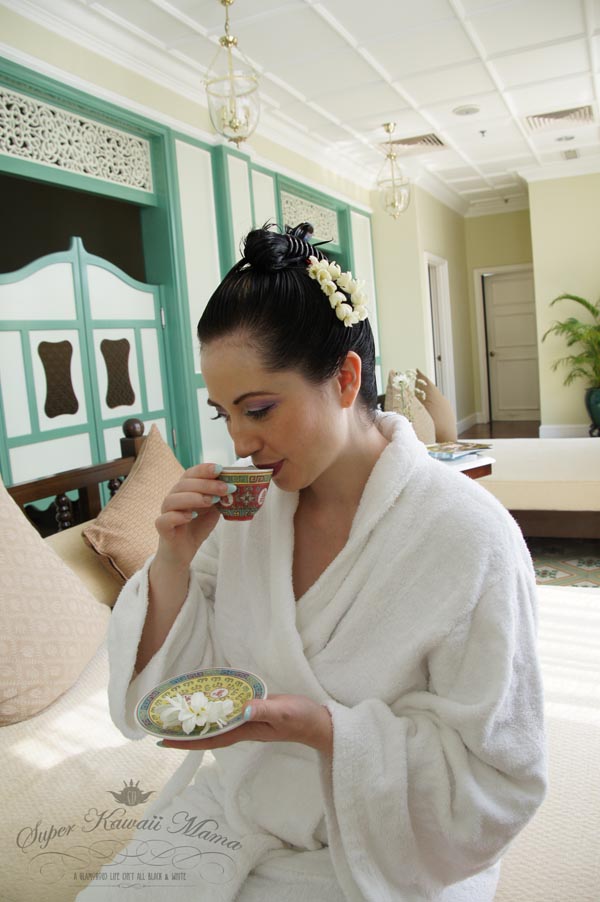 I didn't want to leave and could have easily stayed their being rolled with eggs until then sun went down. But alas, I'll have to just come back another time and do it again. As I walked back to my room I felt so light and relaxed; and smiled as I realised that (thankfully) I smelled of fresh jasmine and not eggs!
Vintage Current travelled as a guest of Tourism Malaysia and Malaysian Airlines.
To learn more about this journey and how you could create your own, check out Travel.com.au